We offer a wide range of wine and chocolate gift baskets. Alternatively, you can design a custom one to suit your unique preferences. We deliver throughout the GTA.
Peter and Paul's' Wine and Chocolat Gift Baskets are packed with the finest assortment of chocolates and wine that will surely stand out in any event. The products in our Wine and chocolate Gift Baskets will delight the cavings and overwhelm the recipient with unbridled pleasure. We offer a wide variety selection of wine and chocolate in our gift baskets so it is suitable for any desired event.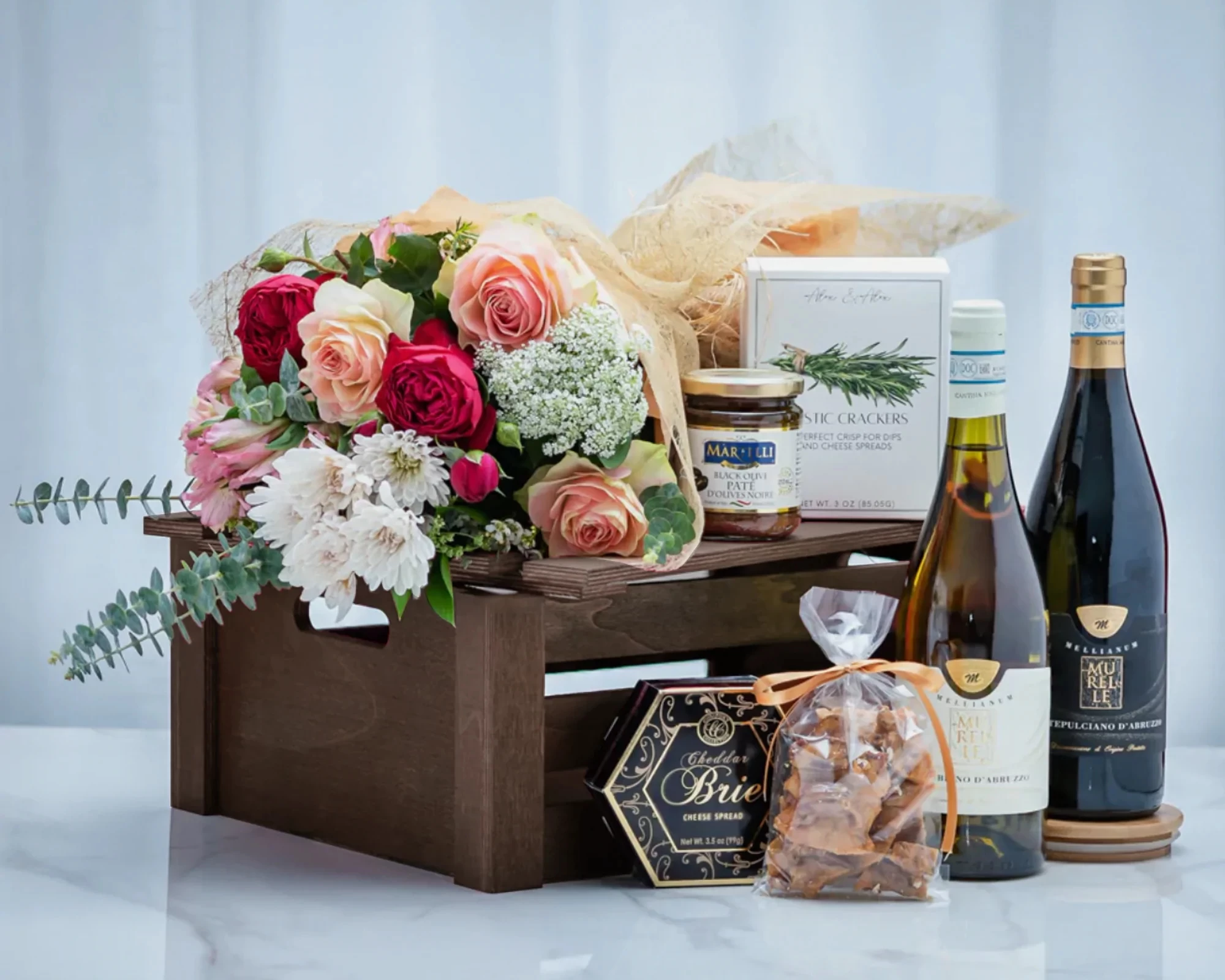 Wine and Chocolate Gift Baskets
Our Gift Baskets can be customized and upgraded by choosing from a wide selection of wine and chocolates to fulfill your desires. We offer a wide range of affordable liquor delivery services so you can always find something. Gifting just the alcohol bottle is no longer enough. Make your gift stand out by including extras like chocolates, or alcohol-related accessories. Don't forget to add a customized message for your loved ones.
Find the perfect Chocolate Gift Hamper for your special occasion!
Everyone loves a Chocolate Gift baskets, so buy one today! People can enjoy a variety of chocolate to satisfy their sweet tooth from milk to dark and everything in between. Our chocolate gift baskets are ideal for sharing or enjoying alone, and are created for all occasions.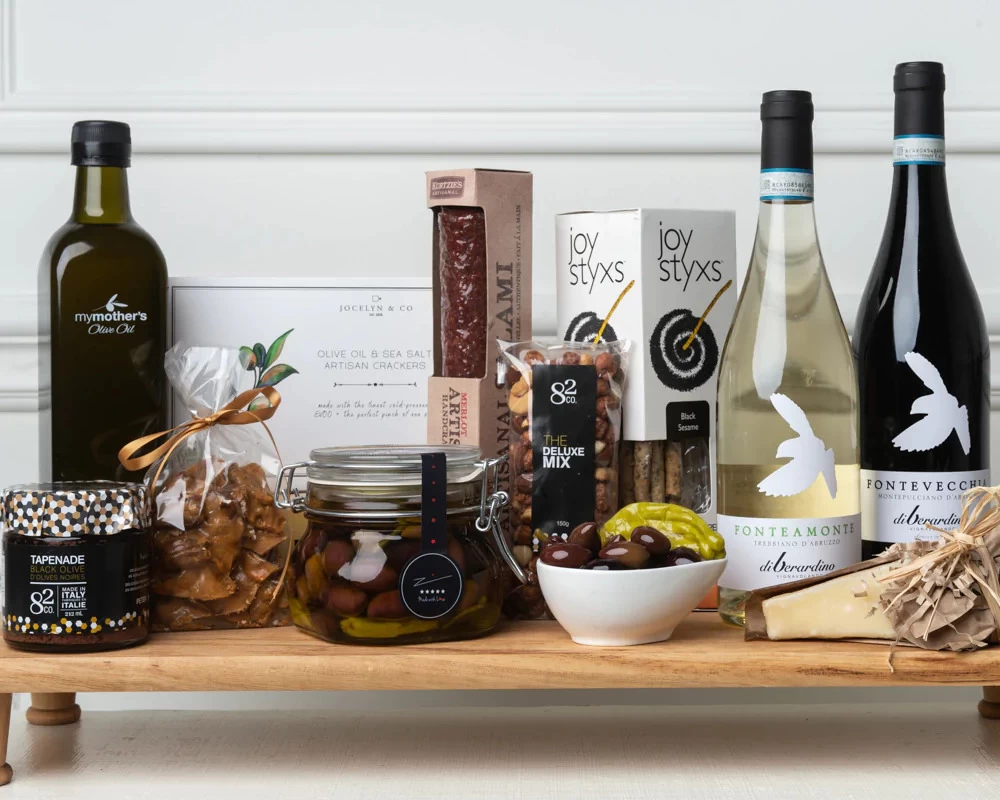 SPECIALTY GIFT BASKETS
Our specialty collections include sweets, chocolate-dipped strawberries, coffee gift baskets, sweets, and more. Find the perfect gift here at Peter & Pauls!

Thank You Gift Baskets
Show someone you love how grateful you are with a thank you gift basket from Peter & Pauls. Our gifts feature gourmet foods, wine, chocolates, and other items for the perfect gifting experience.
Get Well Gift Baskets
Show your support with a get well gift basket for someone dealing with an illness. Our gift baskets are sure to cheer them up! Browse our gift baskets delivered to Toronto, Ontario!
Housewarming Gift Baskets
Bring a housewarming gift basket from Peter & Pauls to your recipient's housewarming party and celebrate with flair and delight, not to mention delicious gourmet foods, high-quality wine, and other premium items!
GIFT BASKET SUGGESTIONS FOR SPECIAL OCCASIONS - DELIVERED IN TORONTO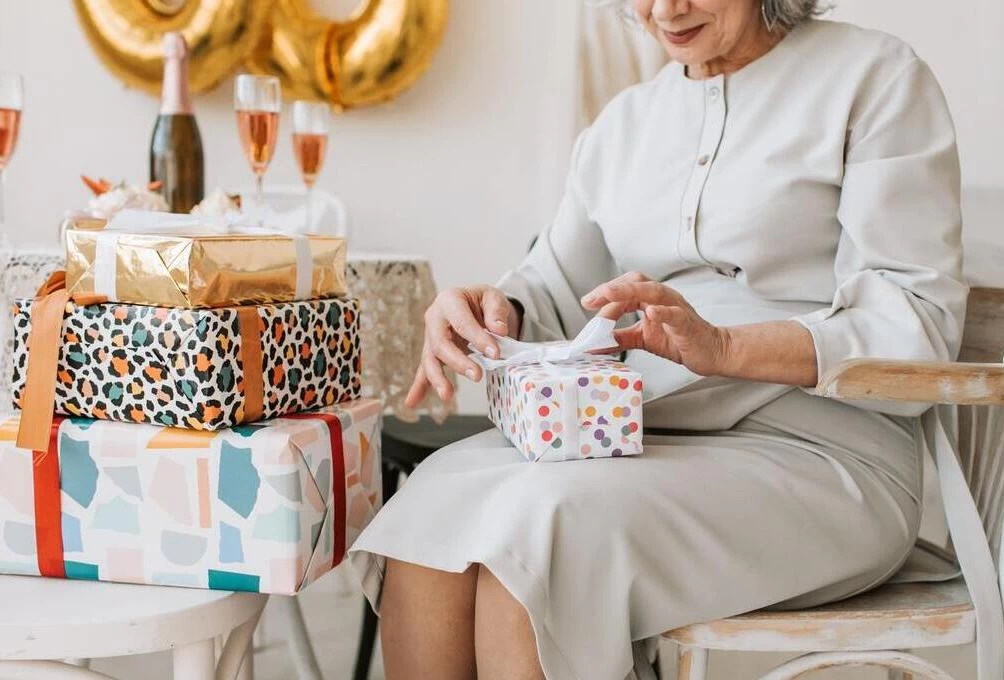 Birthday Gift Baskets
Whether it be a friends or family's birthday, if you're looking for birthday gift ideas, look no further. We have a large selection of baskets that you can present as a birthday chocolate gift basket.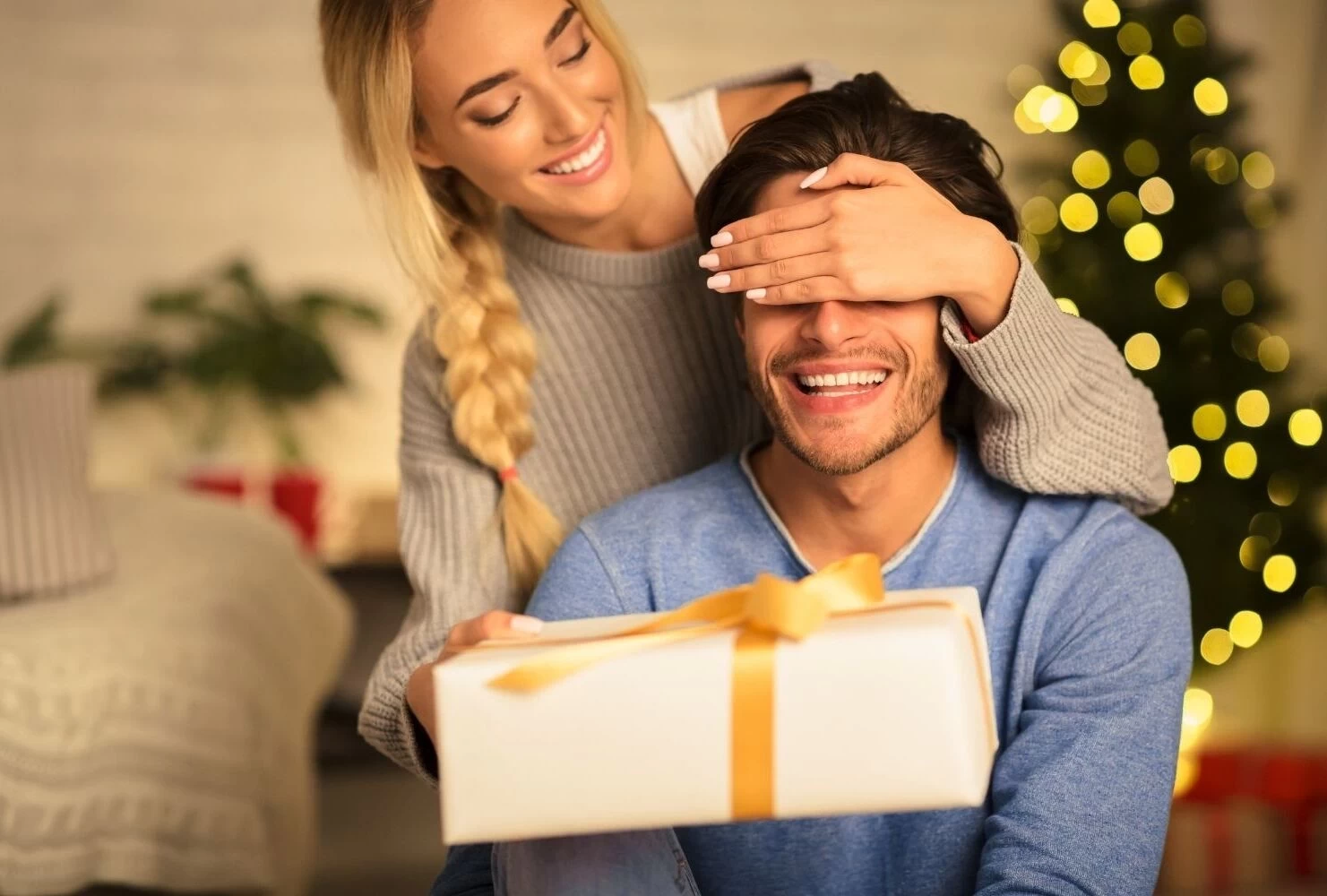 Spouse Gift Baskets
Need help finding your spouse an anniversary gift? The wine and chocolate gift basket is a beautifully designed and detailed collection of wine and chocolates which are perfect for celebrating any anniversary. For a romantic gift we suggest
Friend Gift Baskets
Your friends are a special part of your life, celebrate and make more memories with a wine and chocolate gift basket customised specifically to your preference. You can include both you and your friend's favourite choices to express how important your friends are for you.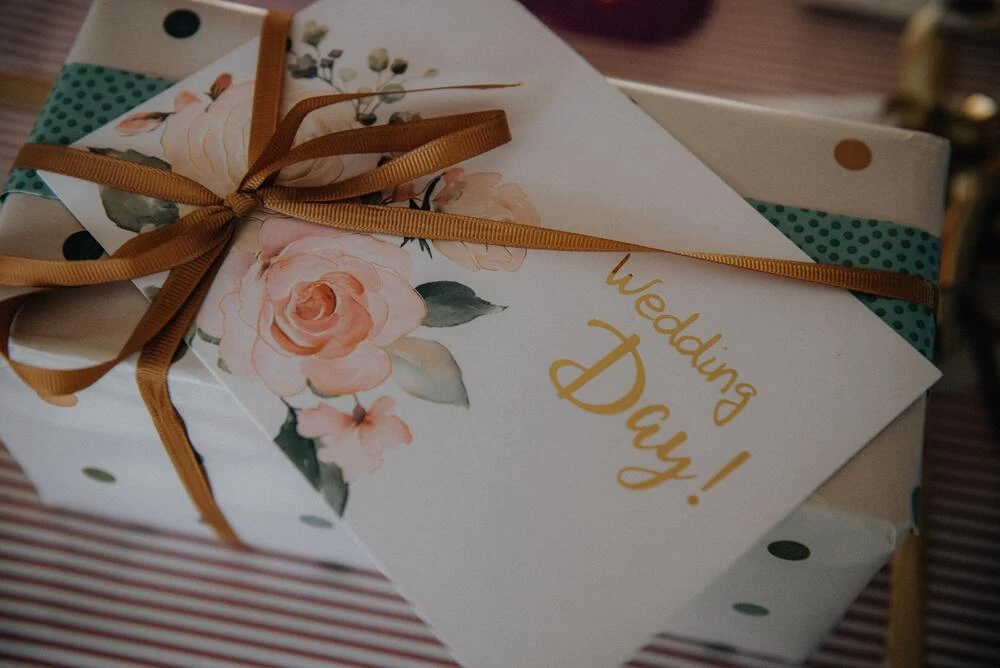 Wedding Gift Baskets
Tired of giving traditional gifts that don't set you apart. Level up with one of our Wine and Chocolate Gift Baskets l which are guaranteed to add to the special occasion. Moreover, it can be customised with a variety of chocolates and wine making it suitable to taste buds.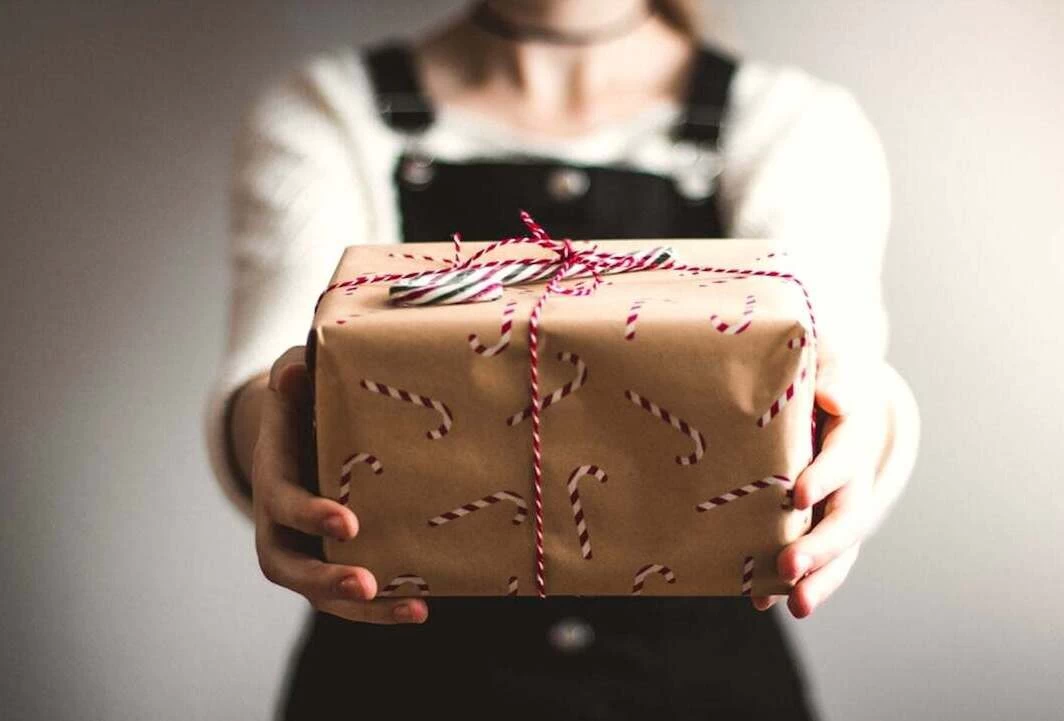 Corporate Gift Baskets
Get your coworker or your client a gift basket to make a lasting impression. A lovely celebration is guaranteed with delectable cheeses and gourmet dishes. Additionally, you can enhance or customise your gift with wine and chocolates of your choice.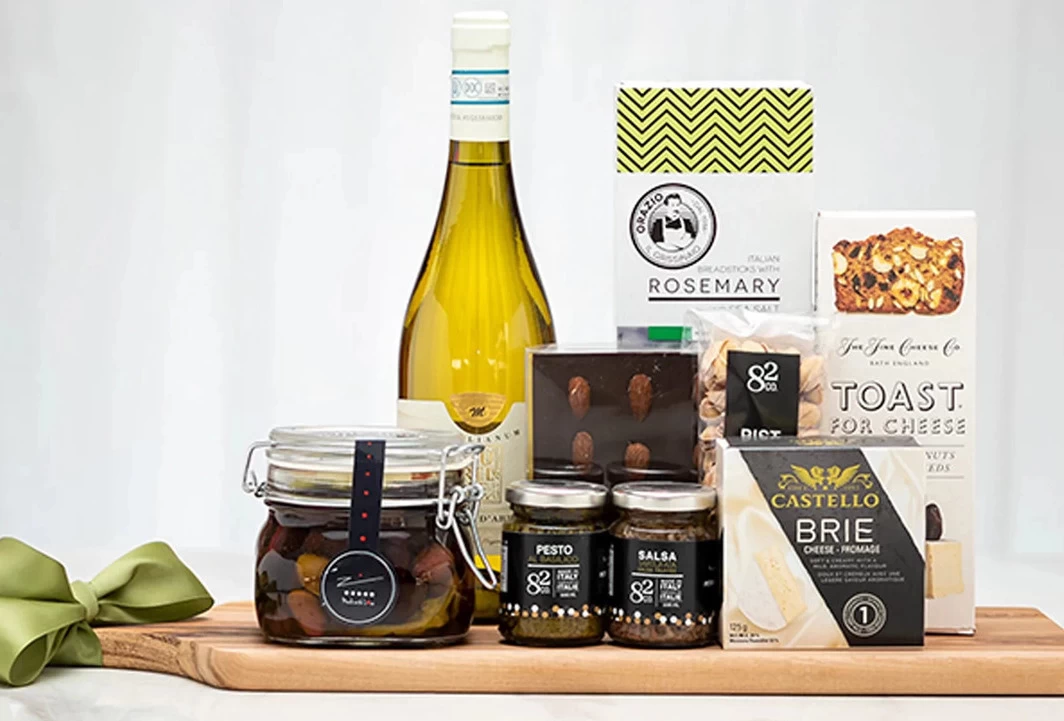 Customised Gourmet Gift Baskets
We offer a wide range of wine and chocolate gift baskets. But sometimes they don't suit your taste buds. You can create your own personalised wine and chocolate basket to suit your best needs by selecting from our great lineup of wine and chocolates, pair that up with our hassle-free gift delivery and be free of all your worries.
CREATE A CUSTOM TORONTO GIFT BASKET

At Peter & Pauls, you can create your very own custom gift basket with our gourmet foods, wines, champagnes, flowers, chocolates, and more. Perfect for showing your love on Mother's Day, Father's Day,Valentine's Day, graduation, and more, our gift baskets are always a great choice. Among our carefully curated gift baskets, you are sure to find the best way to show your loved one how much you appreciate him or her. Our gift baskets feature assorted chocolates,gourmet foods, and flowers, among other items, collected together to create the perfect impression on your recipient.
TORONTO SAME DAY DELIVERY
We offer same day delivery on gift basket orders placed before 11AM. Canada delivery.

Wine and Chocolate Gift Baskets - Toronto, Wine and Chocolate Gift Baskets - Vancouver, Wine and Chocolate Gift Baskets - Edmonton, Wine and Chocolate Gift Baskets- Calgary, Wine and Chocolate Gift Baskets - Kitchener, Wine and Chocolate Gift Baskets - Milton, Wine and Chocolate Gift Baskets - Oshawa, Wine and Chocolate Gift Baskets - Winnipeg, Wine and Chocolate Gift Baskets - Montreal, Wine and Chocolate Gift Baskets - Quebec City, Wine and Chocolate Gift Baskets -Hamilton, Wine and Chocolate Gift Baskets - Cornwall, Wine and Chocolate Gift Baskets - Saskatoon, Wine and Chocolate Gift Baskets - Kingston, Wine and Chocolate Gift Baskets - Abbotsford, Wine and Chocolate Gift Baskets - Moncton, Wine and Chocolate Gift Baskets - Victoria,Baby Gift Baskets - Stratford, Wine and Chocolate Gift Baskets - Barrie, Wine and Chocolate Gift Baskets - Windsor