No matter the occasion, our Handcrafted Gift Baskets make the perfect gift. All of the items in our Handcrafted gift baskets are hand-made by local artisans and hand-selected by our team to provide you with the most characterful gifts.
Over 20 different categories and beginning points are available in our Handcrafted Baskets collection, allowing you to create a truly one-of-a-kind gift.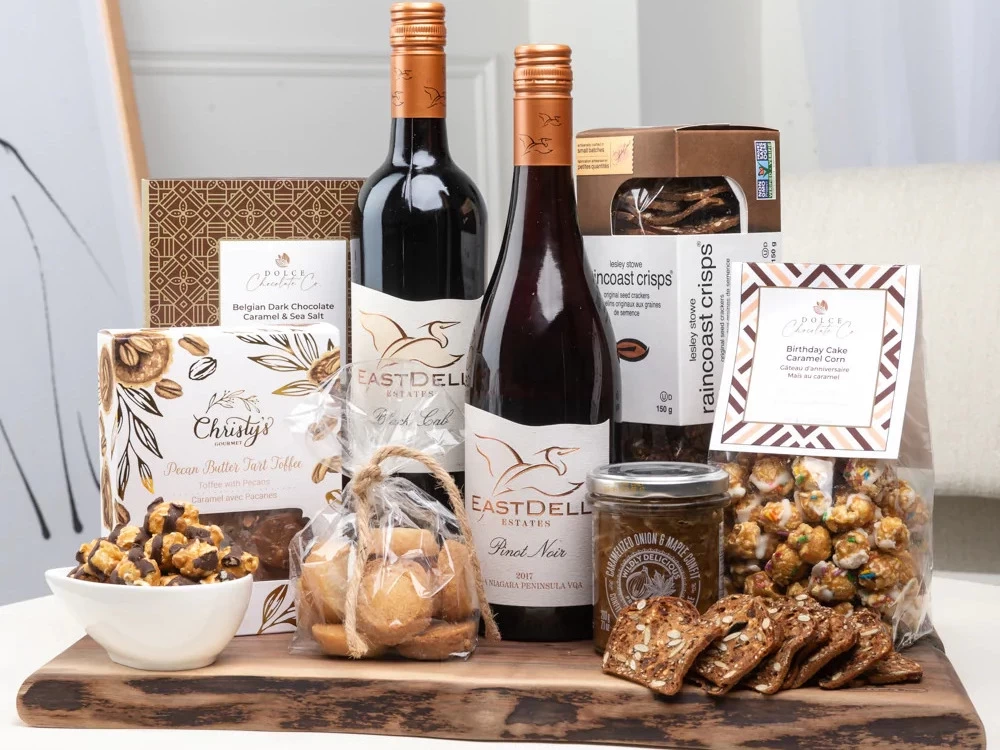 Support Local Baskets
By buying one of our handcrafted gift baskets, you're supporting the local artisans. Moreover, our Handcrafted Gift Baskets contain gourmet foods, sweets, chocolate truffles, cheeses, cured meats, and so many other options. Discover some of our baskets today!
Find the perfect handcrafted gift ideas for your special occasion!

It is not easy to find handcrafted gifts. If you're looking for something unique, try one of our handcrafted gift baskets. Our Handcrafted gifts do have gourmet items that are created for all occasions.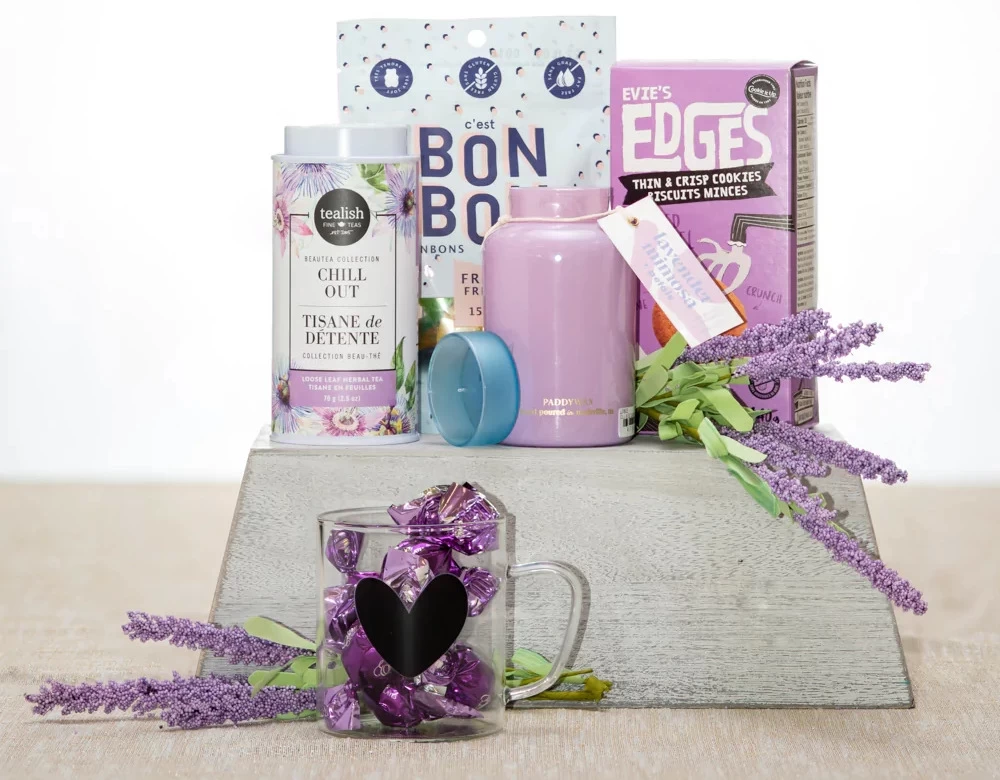 SPECIALTY GIFT BASKETS
Our specialty collections include sweets, chocolate-dipped strawberries, coffee gift baskets, sweets, and more. Find the perfect gift here at Peter & Pauls!

Thank You Gift Baskets
Show someone you love how grateful you are with a thank you gift basket from Peter & Pauls. Our gifts feature gourmet foods, wine, chocolates, and other items for the perfect gifting experience.
Get Well Gift Baskets
Show your support with a get well gift basket for someone dealing with an illness. Our gift baskets are sure to cheer them up! Browse our gift baskets delivered to Toronto, Ontario!
Housewarming Gift Baskets
Bring a housewarming gift basket from Peter & Pauls to your recipient's housewarming party and celebrate with flair and delight, not to mention delicious gourmet foods, high-quality wine, and other premium items!
HAND CRAFTED GIFT BASKETS

Free Delivery in USA & Canada*! Same-Day Delivery in Toronto.
GIFT BASKET SUGGESTIONS FOR SPECIAL OCCASIONS - DELIVERED IN TORONTO
Corporate Gift Baskets
If you're in need of corporate gift ideas, we're here to help. The things you put together yourself make the best corporate gifts! Building unique premium gift baskets for corporate occasions may seem like a hassle, but we make it easy and stress-free. Build the basket that you believe best symbolises your company to anyone you choose to send it by selecting from a vast choice of top gourmet food, drinks, self-care goods, and many other items.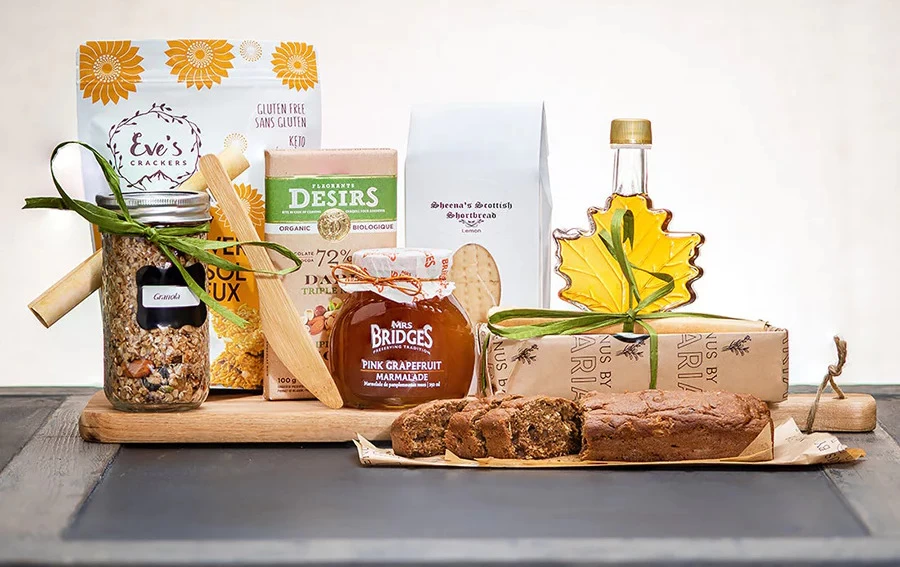 Gourmet Gift Baskets
Our Gourmet Gift Baskets are packed with the finest assortment of gourmet foods. The products in our Gourmet Gift Baskets will delight the senses and overwhelm the recipient with unbridled pleasure. We offer cheeses, baked goods, sweet and savoury snacks, chocolates and more as a part of our Baskets. No matter the occasion, our mouthwatering baskets will make the ideal gift. These gourmet foods taste even better when combined with wine, beer, liquor, or sparkling wine. All of our baskets can be customised or upgraded.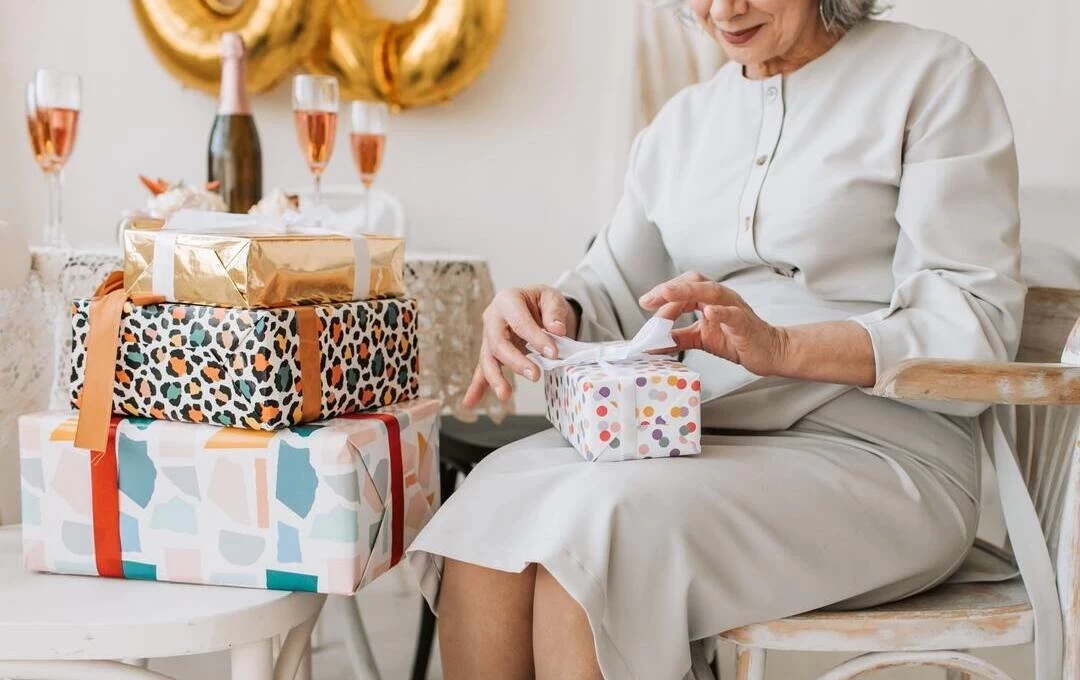 Birthday Gift Baskets

If you're looking for birthday gift ideas, look no further. The best way to celebrate someone on their special day is with birthday gift baskets from us. Send a gift basket with gourmet foods, baked delicacies, wine or champagne, and other items to someone special. You can pack in all the handcrafted products made in Canada. These presents are perfect for making someone feel very special because they come with a variety of gourmet foods, wine, glassware, and other items.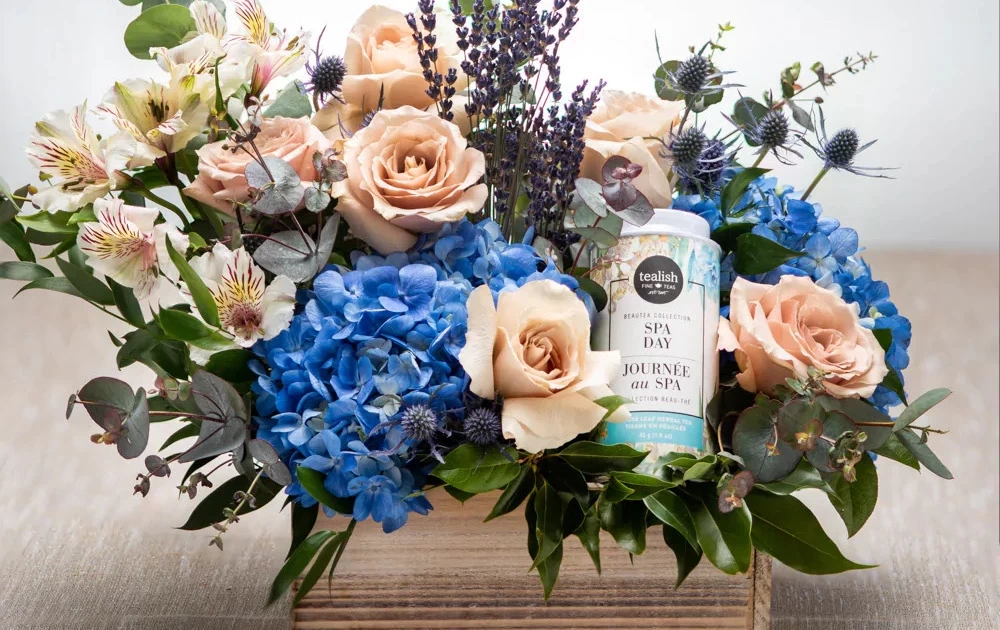 Flower Gift Baskets

Our elegant selection of flowers is sure to please and impress anyone with their volume and beauty because they are sourced from the best nurseries. For any occasion, pick from our lovely selection of roses, orchids, sunflowers, succulent plants, and more. For the most thoughtful gift for your loved ones, customise and upgrade your basket with additional lovely gourmet gifts like sweet and savoury gourmet delicacies, rich vintage wines, and champagnes.
CREATE A CUSTOM TORONTO GIFT BASKET

At Peter & Pauls, you can create your very own custom gift basket with our gourmet foods, wines, champagnes, flowers, chocolates, and more. Perfect for showing your love on Mother's Day, Father's Day,Valentine's Day, graduation, and more, our gift baskets are always a great choice. Among our carefully curated gift baskets, you are sure to find the best way to show your loved one how much you appreciate him or her. Our gift baskets feature assorted chocolates,gourmet foods, and flowers, among other items, collected together to create the perfect impression on your recipient.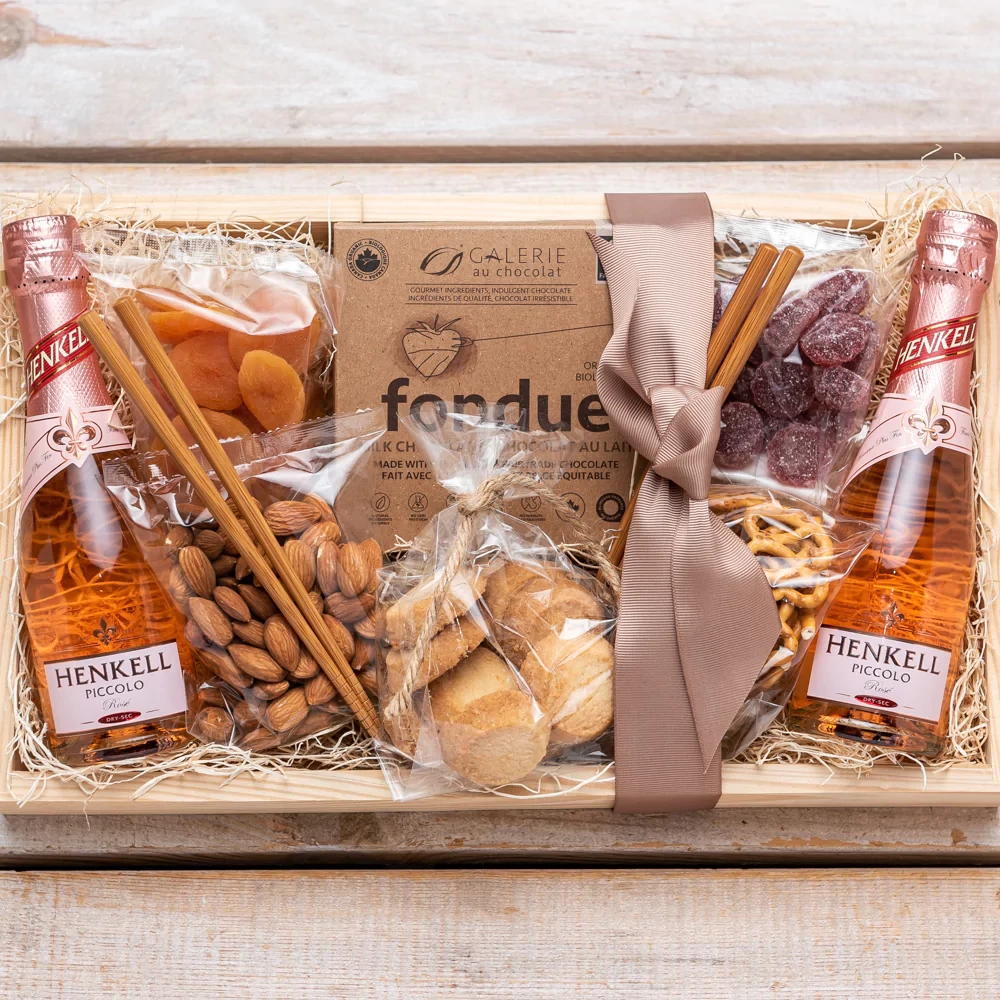 TORONTO SAME DAY DELIVERY
We offer same day delivery on gift basket orders placed before 11AM. Canada delivery.

Handcrafted Gift Baskets - Toronto, Handcrafted Gift Baskets - Vancouver, Handcrafted Gift Baskets - Edmonton, Handcrafted Gift Baskets - Calgary, Handcrafted Gift Baskets - Kitchener, Handcrafted Gift Baskets - Milton, Handcrafted Gift Baskets - Oshawa, Handcrafted Gift Baskets - Winnipeg, Handcrafted Gift Baskets - Montreal, Handcrafted Gift Baskets - Quebec City, Handcrafted Gift Baskets -Hamilton, Handcrafted Gift Baskets - Cornwall, Handcrafted Gift Baskets - Saskatoon, Handcrafted Gift Baskets - Kingston, Handcrafted Gift Baskets - Abbotsford, Handcrafted Gift Baskets - Moncton, Handcrafted Gift Baskets - Victoria, Handcrafted Gift Baskets - Stratford, Handcrafted Gift Baskets - Barrie, Handcrafted Gift Baskets - Windsor