We offer a wide range of baby gift baskets. Alternatively, you can design a custom one to suit your unique preferences. We deliver throughout the GTA.
Our baskets are sure to warm the hearts of first-time parents, families welcoming yet another new member, or anybody else you need to send an affordable gift basket in Canada. The themes we provide include baby shower gifts, newborn baskets, family baskets, boy, girl, and neutral designs. You don't have to look for clothing, toys, blankets, and other gifts on your own. All of the things a baby might require are already present in our gift baskets.
SPECIALTY GIFT BASKETS
Our specialty collections include sweets, chocolate-dipped strawberries, coffee gift baskets, sweets, and more. Find the perfect gift here at Toronto Baskets!

The parents of a newborn will be greatly amused and delighted with a baby gift basket from Toronto Baskets.
Customised Baby Gift Baskets
You are sure to find the perfect selection of products for any Baby occasion, whether you consider them new baby baskets, baby baskets for new parents, baby gifts for new babies, or baby gifts. Our customised baby gift baskets from Toronto are dedicated to meeting the needs of our customers. We take pride in attending to all needs. We have made the decision to build a customising system because our customers are extremely important to us. If you want something, we'll do our best to get it for you, whether it's extra products or personalization options.

Find the perfect gift for new and expecting parents.

If you're looking for New parents gift ideas, or expecting parents gift ideas, look no further. The majority of baby gift basket ideas are intended as baby showers gifts or welcome home surprises. However, given their many additional uses and their practicality, these are always appreciated by new parents.
Thank You Gift Baskets in Toronto
Show someone you love how grateful you are with a thank you gift basket from Toronto Baskets. Our gifts feature gourmet foods, wine, chocolates, and other items for the perfect gifting experience.
Get Well Gift Baskets in Toronto
Show your support with a get well gift basket for someone dealing with an illness. Our gift baskets are sure to cheer them up! Browse our gift baskets delivered to Toronto, Ontario!
Housewarming Gift Baskets in Toronto
Bring a housewarming gift basket from Toronto Baskets to your recipient's housewarming party and celebrate with flair and delight, not to mention delicious gourmet foods, high-quality wine, and other premium items!
GIFT BASKET SUGGESTIONS FOR BABY ITEMS - DELIVERED IN TORONTO

Perfect for celebrating a wide array of special occasions, including Mother's Day, birthdays, graduations, Valentine's Day, and more, gift baskets from Toronto Baskets are a pure delight. Our gift baskets feature delightful gourmet foods, chocolates, baked goods, flowers, and more. We will deliver your gift quickly and problem-free so you can rest assured of a good experience.
At Toronto Baskets, our business is all about highest-quality gift baskets that include gourmet foods, alcohol, flowers, chocolates, and more. Why not customize or upgrade your gift basket with our add-on options? We deliver throughout the GTA.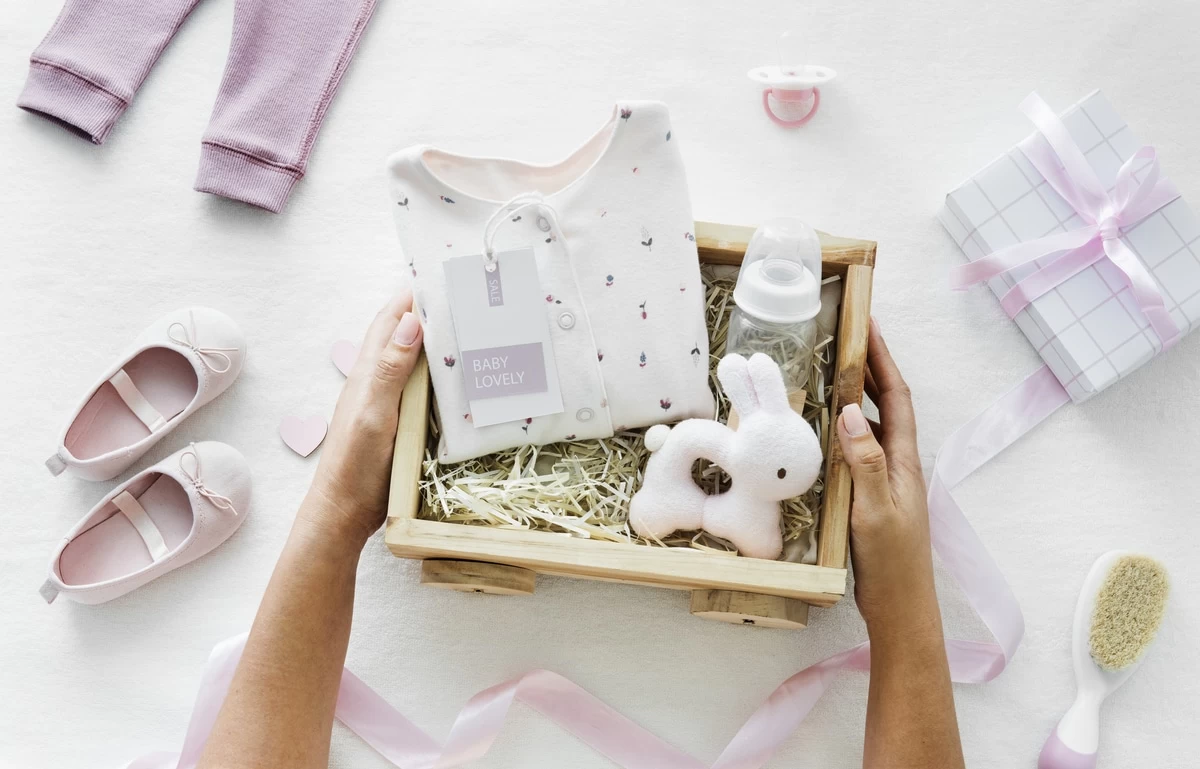 Gift Baskets for Newborn Baby in Toronto

The arrival of a newborn is an exciting time for the entire family. There is no greater way to support the celebration of a new baby's arrival than with our selection of premium baby gift baskets. Check out our collection of unique baby gifts we've put together for parent gift ideas for new babies.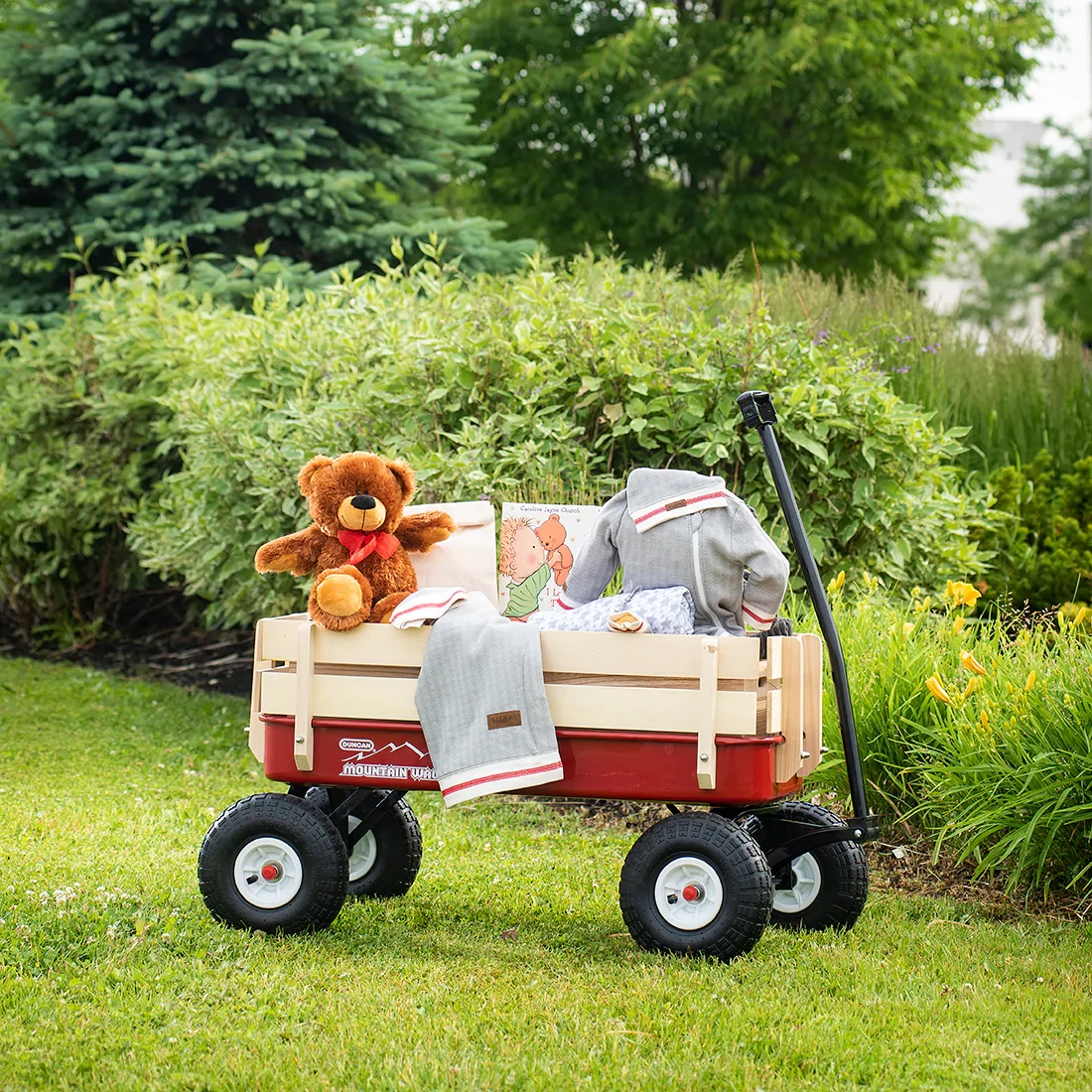 Gift Baskets for Toddlers in Toronto
If you're looking for Toddler Gift ideas, look no further. The ideal gifts for toddlers are toys that promote healthy cognitive development as well as premium, organic cotton clothing items. Our trendy baby gifts make excellent Holiday gifts for babies under a year old.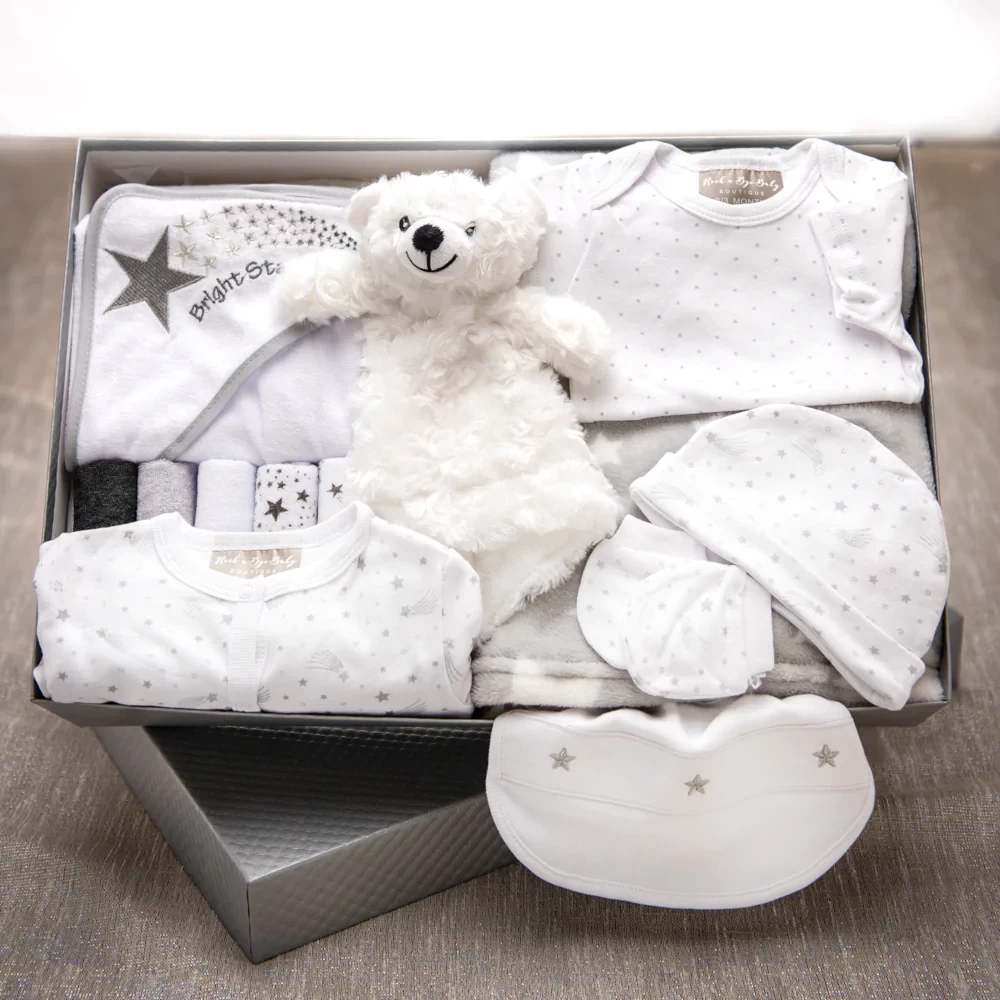 Gift Baskets for New Parents in Toronto
New parents and the beautiful baby, all of them need lots of care and affection. Our New Parents Gift Baskets will ensure that they all receive thoughtful, helpful, and pampering gifts that they'll love and appreciate, including baby outfits, beloved items like teethers and rattles, and essential items like diapers and skincare wipes.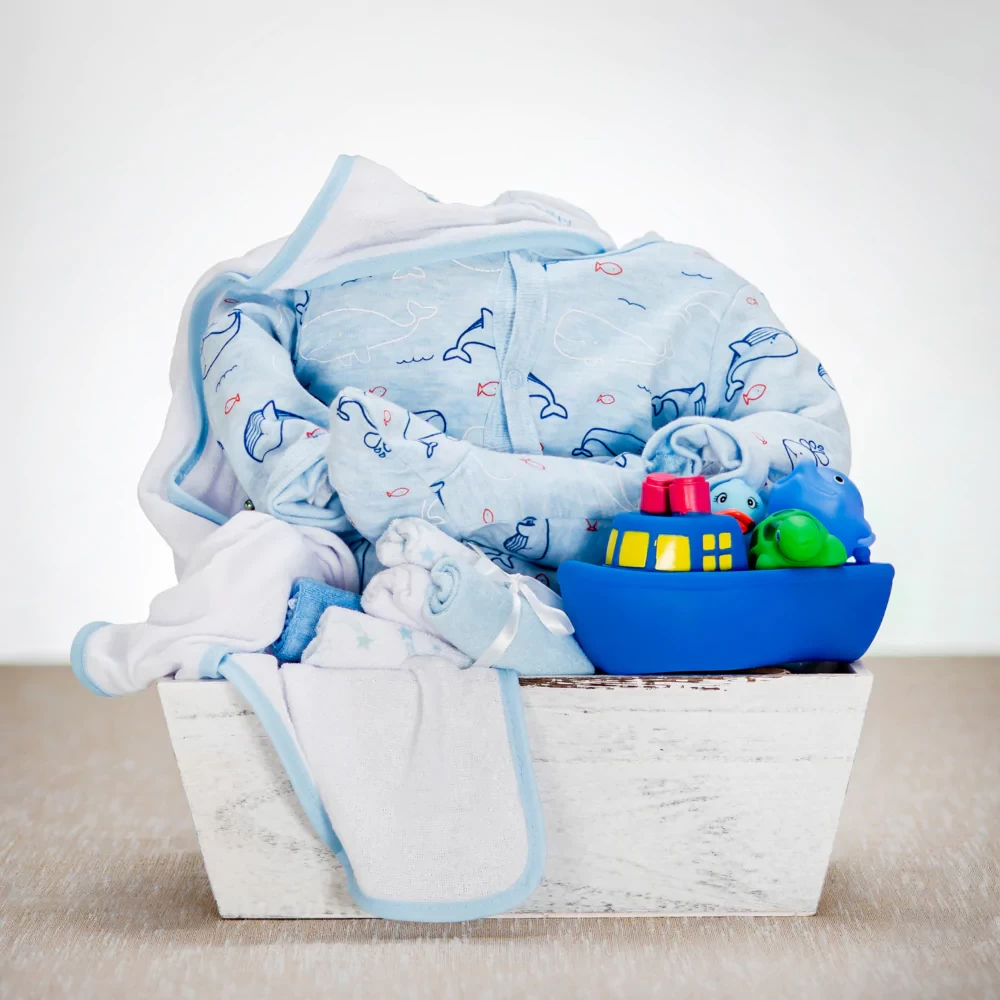 Gift Baskets for Expecting Parents in Toronto
Be it a baby shower gift, or a gift to congratulate the pregnant parents, we have got you covered with Expecting Parents gift ideas. To give them something they won't already have, we mix a variety of exciting and entertaining things from popular brands with the essentials for the home.
BABY GIFT BASKET DELIVERY IN TORONTO

We've done the research to find the top picks for the baby gift basket. The finest presents for a newborn include organic cotton clothing and toys that promote healthy brain development. We have carefully gathered everything you need to find the most incredible baby gifts for boys and girls. Our baby gift baskets are designed to fit any budget, so you can afford to spoil the new parents with everything they might desire or need. Browse our site to see what we offer, and if you spend $100 or more, shipping is on the house. Across Canada, you can choose from a variety of delivery alternatives.
Finding the right contemporary baby presents among the options for babies aged 0-3 months when shopping for a baby gift basket can be challenging. Not everyone wants the same thing for their baby's first Christmas, so we curated a wide range of out-of-the-ordinary presents to accommodate even the most particular tastes. We've compiled a list of the most requested toys to help you shop for a newborn baby. It's better to get the new parents something they've been wanting and something the baby needs as a gift. Our baby gift assortment includes a wide range of toys, clothing, and entertainment options, making it ideal for anyone shopping for infants under one-year-old this holiday season.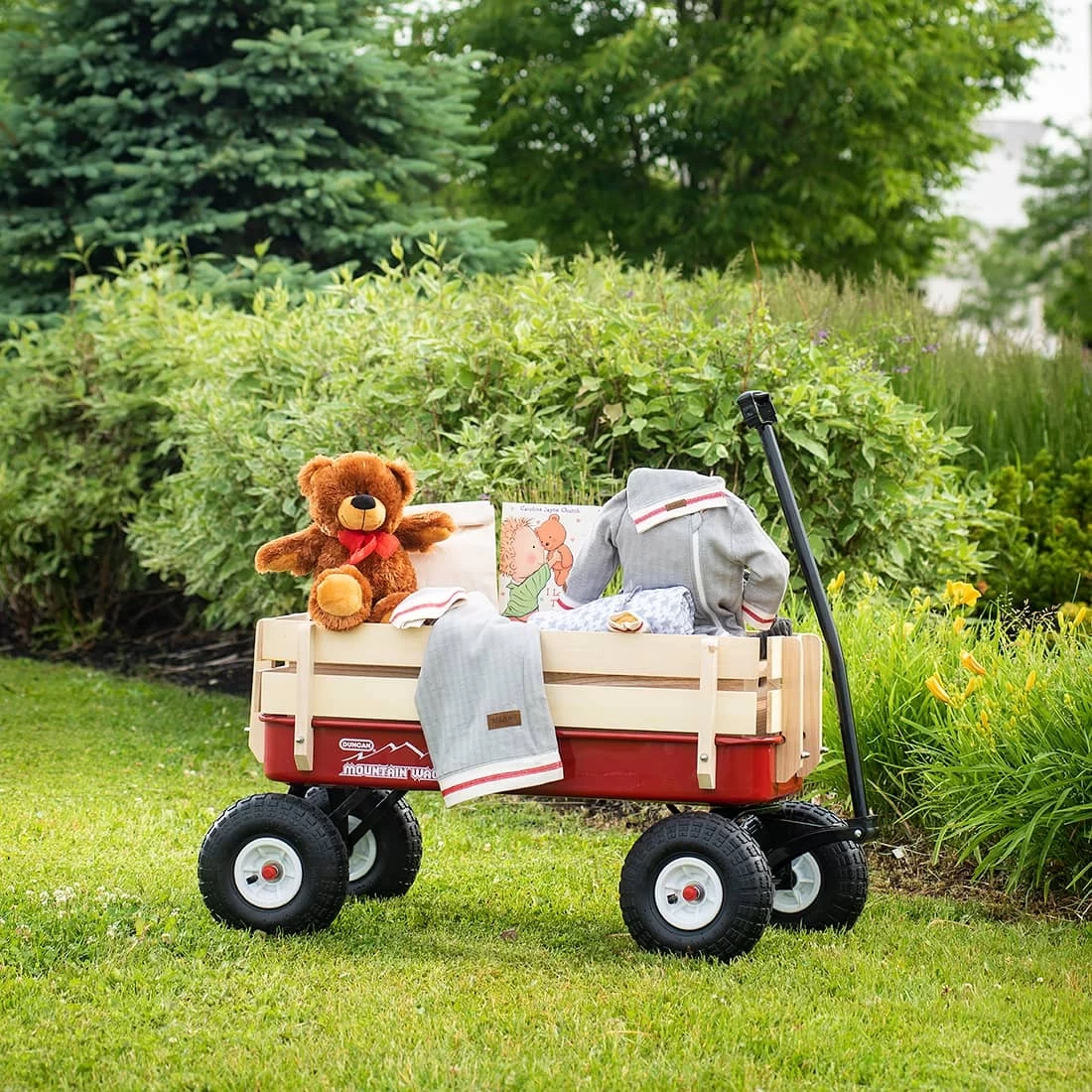 Baby Gift Basket Delivery in Toronto.
We offer same-day delivery on gift basket orders placed before 11 AM. Canada-wide delivery.
Baby Gift Baskets - Toronto, Baby Gift Baskets - Vancouver, Baby Gift Baskets - Edmonton, Baby Gift Baskets - Calgary,Baby Gift Baskets - Kitchener, Baby Gift Baskets - Milton, Baby Gift Baskets - Oshawa, Baby Gift Baskets - Winnipeg, Baby Gift Baskets - Montreal, Baby Gift Baskets - Quebec City, Baby Gift Baskets -Hamilton, Baby Gift Baskets - Cornwall, Baby Gift Baskets - Saskatoon, Baby Gift Baskets - Kingston, Baby Gift Baskets - Abbotsford, Baby Gift Baskets - Moncton, Baby Gift Baskets - Victoria,Baby Gift Baskets - Stratford, Baby Gift Baskets - Windsor, Baby Gift Baskets - Barrie