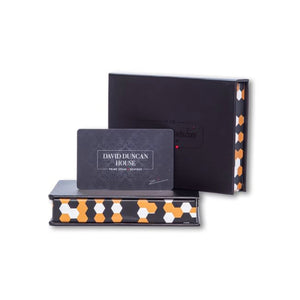 Great customer service
Ordered a gift card online, forgot to add in details for shipping, customer service was quick and helpful and arrived the next day, super fast!
Perfect
This was the easiest and quickest delivery ever for some gift cards. Was very impressed. Every was beautifully packaged and ready for me to gift to my friends.
David Duncan House Gift Card
Gift card cane nicely packaged and ready for gift giving and was delivered even before I expected it.
David Duncan House Gift Card