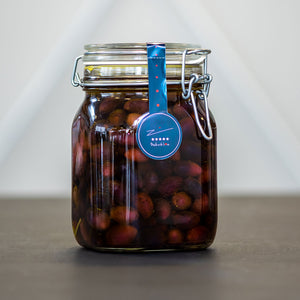 Best olives
Really enjoyed these olives. Not salty and very tasty. I will definitely order more!
Olive Jar
Received the olive jar as a gift for Christmas. Absolutely delicious - best I've tasted,,, ever!!
Best Olives Ever
These are the most amazing olives. I bought two and gave one away as a gift. Very good product and great delivery service.
Best olives
These are the best olives and I love that they're preserved in olive oil. I can't live without these.