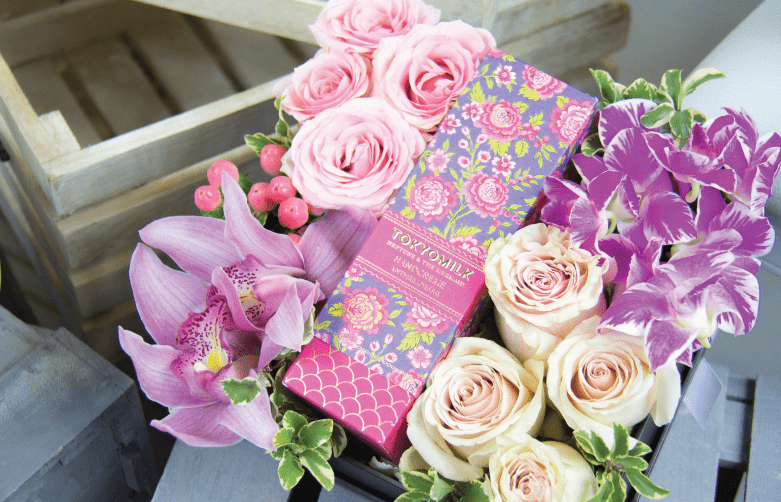 Top 10 Spring Gifts to Delight Your Loved Ones
It's springtime! The lovely warm sun, the freshness of lush greens and seasonal blooms define this season of positivity, and cheerfulness. Why not enhance the spirit of spring by delighting your loved ones (or yourself) with some amazing spring-themed gifts?
There are several options for those dear to you. However, choosing the right spring gifts for your family and friends can be a daunting task. Our team at Peter & Paul's Gifts has put together some thoughtful recommendations for you. Read on to explore our suggestions and take your pick of spring gifts.
1. Dream Bubble Bath – Made it to Oprah's Favorite List!
These indulgent gifts can help your loved ones unwind, relax and rejuvenate. You can choose luxurious skincare and beauty products. We recommend Dream Bubble Bath, a bathing product enriched with the goodness of lavender flower, honey, aloe juice, olive and avocado oil, Linden, White Tea, Honeysuckle and Bergamot.
2. Fresh Spring Floral Gifts
Brighten your loved ones' day with stunning spring flower arrangements. Flower gifts will add cheer and colour to their homes. You can choose from our Rosé Boule, Forever Yours, Forest Hill, and Vibrant Vitality. You can also combine any of these floral arrangements with some foliage ideal for springtime, like our Garden of Serenity arrangement. If you want a combination of bright flowers and foliage, then Oh So Lovely is the right option.
3. Flavourful Candies
Treat those dear to you to delicious sweets. We recommend Sweet and Sparkling 8Pc Bento Box loaded with premium candies from Sugarfina!
4. Refreshing Beverages
If the recipient is fond of beverages, make their mornings more special with refreshing tea gifts. Assortments like Tea Forte Dolce Vita and The Wise Man's Gift are great choices.
5. Stylish Spring Fashion Accessories
For your stylish friends, trending fashion accessories can be ideal gifts. There's a wide range of fashion gifts available, including bags, rain jackets, apparels, earrings, necklaces, and lots more. Tassels are in, so we recommend Tassel Necklace Pink Silk as one of the best picks to impress recipients or Louvelle head wraps for the stylish beach babe!
6. Skeem is in the Air!
Add an aromatic candle like our Skeem White Tea and Thyme Candle to this bubble bath product to give the recipient a wonderful aromatic bathing experience that will soothe his or her senses.
7. Entertaining Books
Get a fun book for those you know who love to read. Make some unconventional choices this spring gifting entertaining books like All In Good Taste a hardcover book by Kate Spade. It has personal essays, "how to" guides, menus, tips, anecdotes and recipes.
8. Wine Gifts
Spring celebrations aren't complete without wine. Have a look at our wine gift collection and pick one for your family or friends.
9. Personalized Gifts
Go for personalized gifts if you wish to make your loved ones feel extra special. A branded gift like Ted Baker's Simply Put is ideal for men. It comes with a luggage tag, a ball point pen, and catch all.
For women, you can select Chic Chick. It comes with a bottle of mulled wine, a Kate Spade notebook, a corkscrew, a bottle topper, a glitter frame, and a stemless glass.
10. Home Essentials
Spring is a time when everybody cleans and spruces up their homes with new decor and essentials. You can gift a tray like White Orchid Vanity Tray from the Michael Aram collection, Raise a Glass Salad Bowl or Greenwich Grove Tea Pot.
Choose your spring gifts from any of these suggestions from Peter & Paul's Gifts and bring a bright smile to your loved ones' faces! Browse through our extensive selection to find more gift options for various occasions.