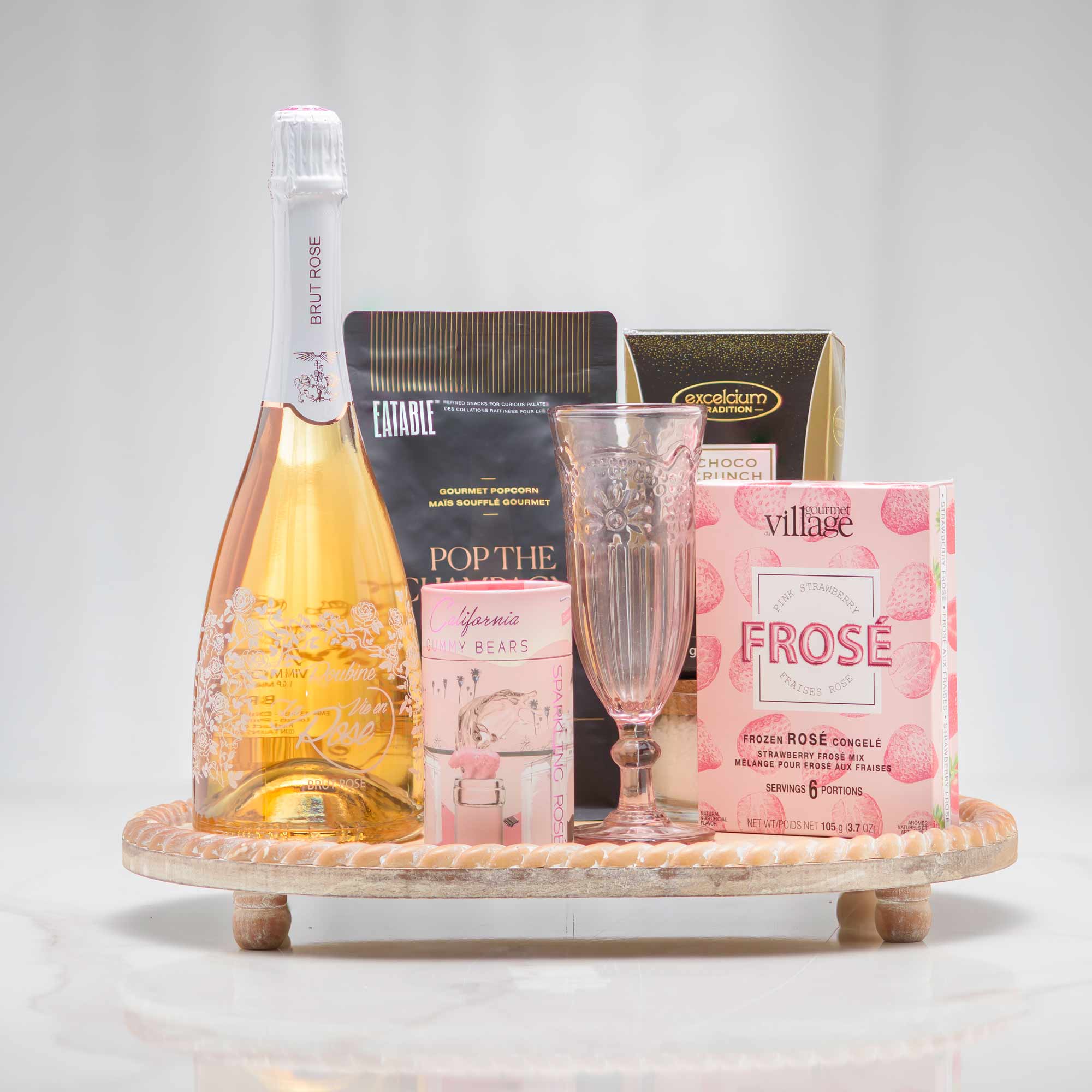 Summer Hostess Gifts
From Wine, Fresh Florals, Charcuterie Boards and more! The Peter & Paul's Gifts Family has the perfect gift for you to deliver to your upcoming summer party!
Show up to your next Summer party with an unforgettable handcrafted gift! There's an endless selection of online gifts but only a handful that are carefully crafted like our gifts at Peter & Paul's Gifts!
What better way to showcase your appreciation to your hostess other than a personalized handcrafted gift basket with their favorite wine, fresh florals, or a jar of My Mother's Olives Olive Oil!
Here are our Top 3 Hostess Gifts to give this Summer!
Epicurean Delight - Large
Delight your Hostess with our Epicurean Delight - Large! This mighty gift set is carefully crafted with sweet and savory delights that will please everyone! Your Hostess will be sure to enjoy the taste of our exclusive Co. 82 Fig & Cinnamon Artisan Jam, Black Olive Tapenade, Salsa Tartufata, and more! Whether they're craving something sweet, want to snack on something savory, or want to wind down with a glass of wine this gift has it all! Make it extra special with a personalized engraving on the wooden crate lid that will have a lasting impression on your hostess!
Mud Pie Grazing Board
Charcuterie night with a twist! Deliver your hostess a unique Mudpie Ceramic Charcuterie Platter to display their favorite gourmet snacks! This lovely gift set is crafted with artisanal salami, apple fig spread, castello Brie Cheese and Flat Crisp Crackers w/Apricots & Hazlenut & Rosemary to pair perfectly with Sensi Chianti's riveting Riserva Red Wine! The enjoyment doesn't stop here! Our Mud Pie Grazing Board features even more gourmet goodies for your Hostess to enjoy, like our favorite caramel crunch popcorn and M&A Dark Chocolate Cookies Dough Bites! To top it all off add a personalized handwritten card, custom ribbon, and extra bottle of Proseco to keep the night young!
Frosé All Day 
Spending the day out by the pool? Cool off the crowd with a refreshing bottle of rosé paired with sparkling rose California gummy bears that will have everyone coming back for seconds! The treats don't end there! Frosé All Day features decadent dark chocolate crunch almonds and pop the champagne infused popcorn with white chocolate to compliment the Pink Strawberry Frosé Mix. Top this delightful gift off with a custom ribbon personalized with their name or a special quote and a fresh bouquet of flowers!
Make a lasting impression with every gift you give and order a gift specially designed for the hostess!