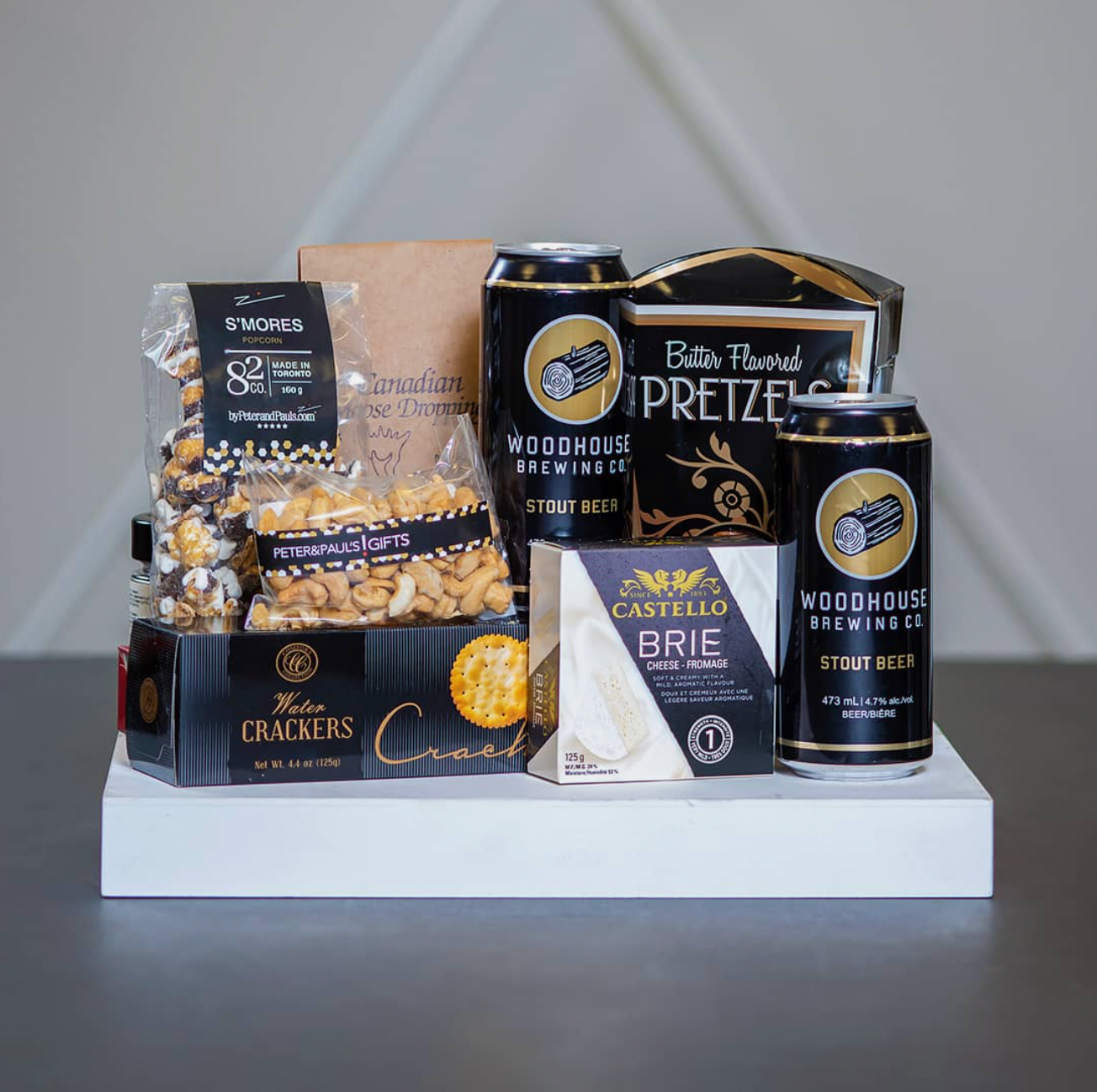 New Year Resolutions: Self Care
Feel like the best version of yourself and accomplish all of your new years goals! Take care of yourself and those around you by reminding them of the importance of self-care. Experience the highest quality of life by taking care of your needs and maintaining fulfilling relationships with your friends and family! We all need some TLC and a pampering gift is a great way to experience that!
Bring a spa-like experience to the comfort of your own home with our handcrafted spa gifts! Every gift designed at Peter & Paul's is hand selected by our gift basket experts so that you can deliver the best gift!
Treat Others & Yourself
Treat everyone, including yourself, with kindness! For better health and wellness give a gift that will improve the well being of those around you. Whether it be a box full of treats, soothing candles, or a nice bottle of wine, we've got you covered!
Top Gifts for Her & Him
Find a gift that will impress both him and her! Everyone needs a little TLC. Check out our top gifts that will be sure to impress her or him!
Gift Ideas For Her
1. Chill Out is the perfect gift for anyone who loves lavender! This premium spa gift is packed with the most soothing Paddywax lavender mimosa petal candle, delicious fruit gummies, and glass mug to enjoy Tealish's "Chill Out" loose leaf herbal tea.
2. Magnolia Care is the ultimate care package, filled with a divine Greenleaf magnolia scented candle, relaxing cool tone tumbler to keep hydrated, and rich Hugo & Nate Artisan French Caramels.
3. Peachy Keen is a delightful gift box filled with a satiating Tealish golden citrus ice tea, cute peach toned glass smoothie cup with a bamboo lid, and a delectable assortment of cookies, crisps, and nuts!
Gift Ideas For Him
 1. Metro Man is a great way to showcase your affection to him. Featuring a comforting Boulevard cinnamon streusel candle, soothing English Soap CO. Sandalwood & Amber care products, and some sweet snacks to indulge in!
2. Cheers to Beers! Make his night and give him the perfect gift to wind down and enjoy the simple pleasures in life. Our Cheers to Beers gift set is the perfect gift for any craft beer lovers who love to treat themselves to  the most flavourful snacks! 
3. Eucalyptus Care Pack. Gift something soothing, sweet, and satiating! This deluxe gift box includes a delectable selection of dark chocolate, Lindt truffles, and Bridgepeak Espresso & Hazelnut Bark! To top it off this gift also includes a soothing eucalyptus candle that he will be sure to love!