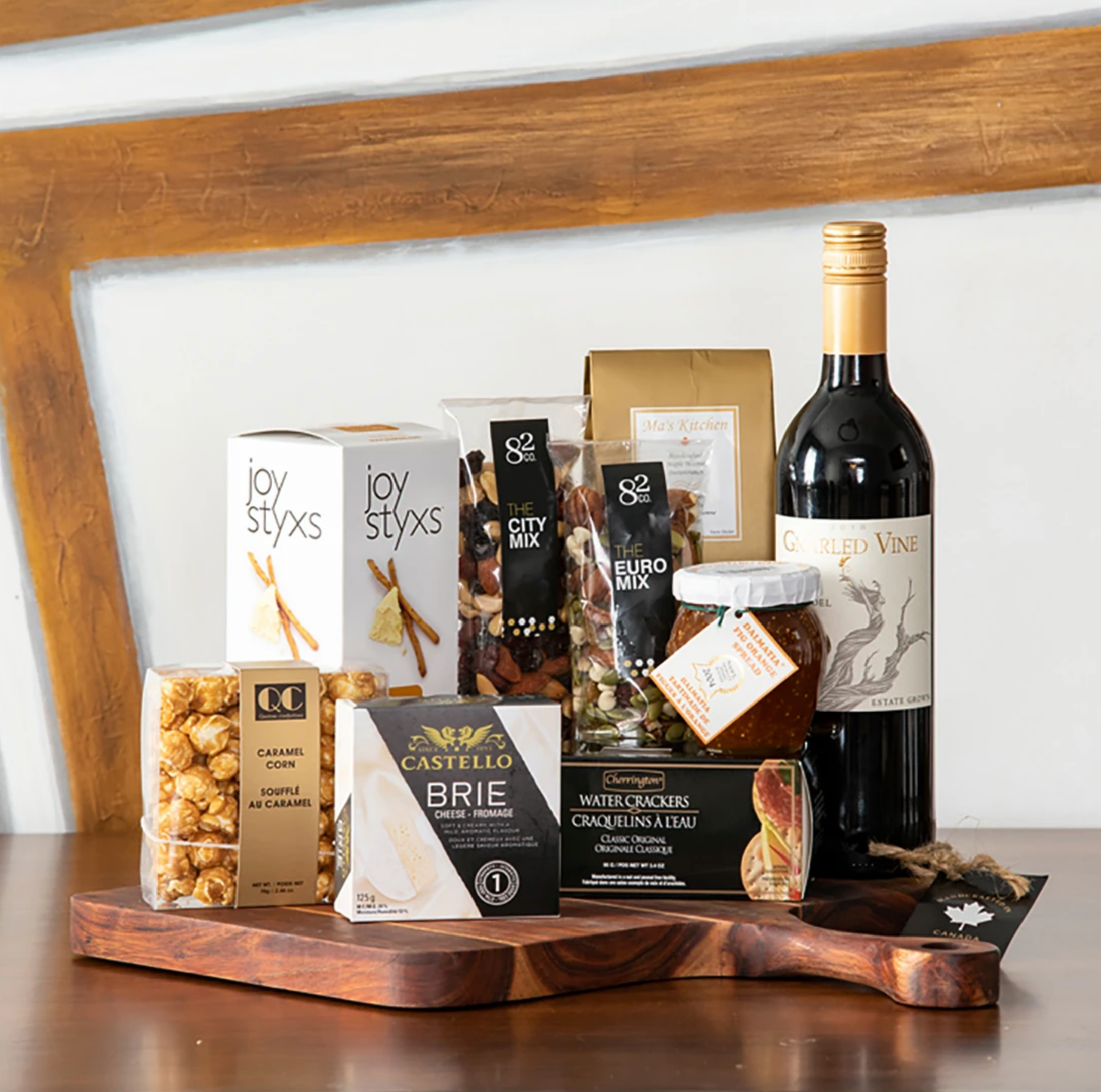 Make the Holidays Extra Special with These Hand-Curated Gifts
Host in style with elevated gifts that every home entertainer will love.
The holidays are a time to shine, make it extra special when making you holiday visits with beautifully hand curated gifts that can actually go a long way for the fabulous hostess.
The holidays always are busy so why not help your generous guest by including some of the finest gourmet pantry essential and wines from around the world.  In a pinch these gifts are wonderful for the host to open and enjoy with impromptu guests or keep on hand for more intimate affairs.  Here are the top 5 hostess gifts to select from on your next invite out!
1. Box of Amore: Gourmet Pasta and sauce, along with Italian wine, pates and crisps to have on hand for the last minute drop ins for dinner.
2. Grand Gourmet: Beautiful wood board you can also have personalized, including wine, dips, cheese, nuts and toasts to put on display and munch on in style.
3. Gourmet Goodness: Fill their pantry with delicious my mother's olive oil, Co.82 aged balsamic, 2 delicious wines all in a reusable crate perfect to store all their pantry essentials.
4. Perfect Pairing: This gourmet cheese board and knife accessories are ready to serve this amazing charcuterie spread for now or later. A perfect board that can also be personalized and used for the years to come.
5. Celebration: a bottle of prosecco, a beautiful ice bucket and treats make this gift extra celebratory.
Whatever you choose, remember that these thoughtful gifts do more then just give generously but also assist the host during the holidays!