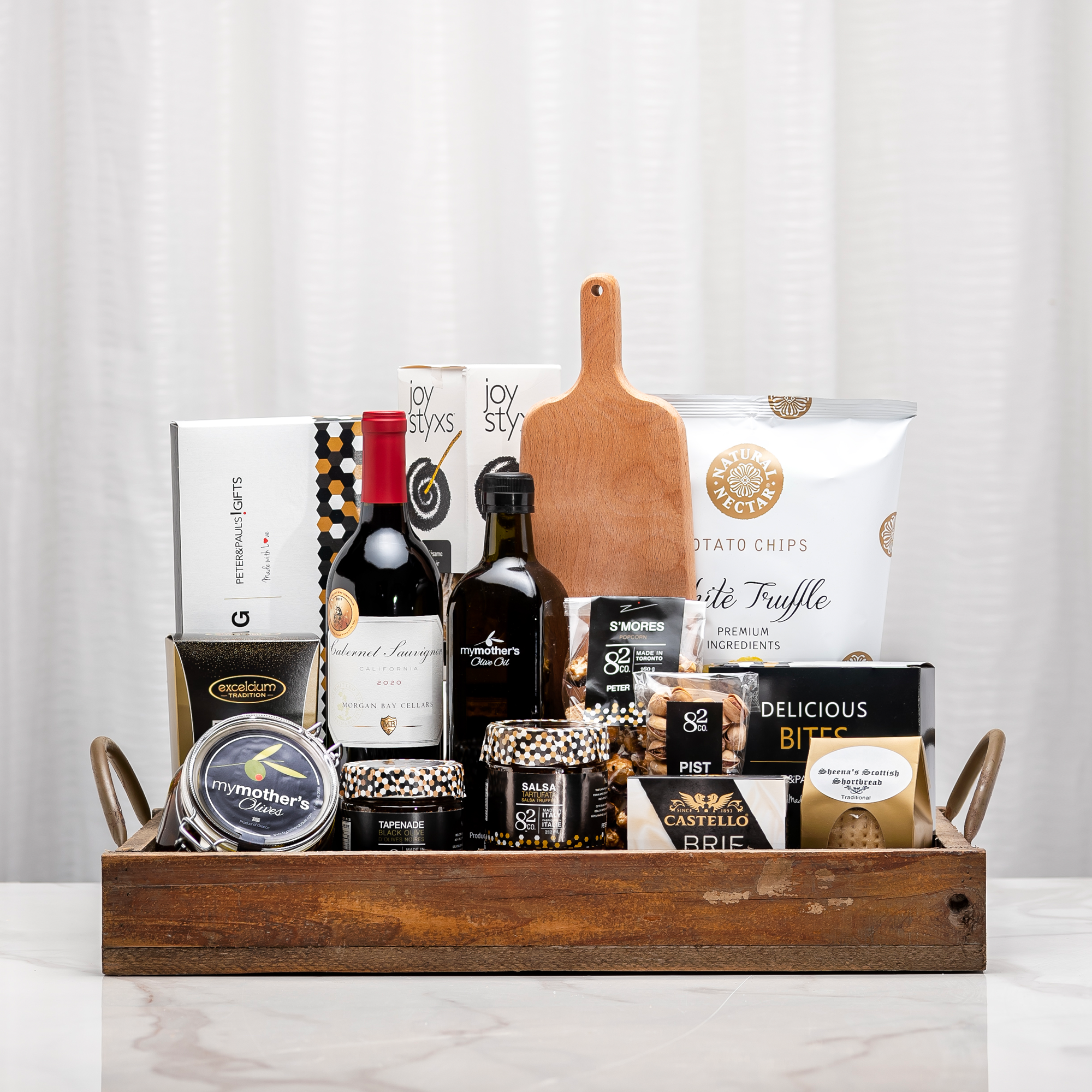 Gourmet Gift Ideas
Level up your gift giving game and give only the best gourmet gifts this season!
Many gift baskets feel the same, but at Peter and Paul's Gifts every gift is carefully crafted and each product is hand selected by our gift giving experts!
There are so many gifts out there but very few that offer a memorable experience. Every gift handcrafted and designed by Peter and Paul's Gifts is guaranteed to stand out from the crowd and make you look forward to giving your gift! We value the experience of the gift giver and gift receiver and want everyone to feel joy in every moment this holiday season!
Our Top Picks
Peter & Paul's Gifts offers so much more than your typical gift basket, our handcrafted gifts are designed to leave a lasting impression that will last a lifetime! Go the extra mile and find the perfect gift that showcases your appreciation in the best and most personalized way possible!
Looking to give a gift full of pleasant surprises?
The classico crate offers a little bit of every kind of gourmet pleasure! Know an olive lover? This crate has you covered with our exclusive My Mother's Olives and Co.82 Olive Tapenade! Got a sweet side too? Don't sweat it, classico crate has a premium selection of dark chocolate covered almonds, deluxe nut mix, and Belgian Praline Box of Chocolates!
Impress any wine and snack connoisseur with the Ultimate Indulgence!
This lovely wood tray with rustic metal handles is perfect for any foodie in your life! The Ultimate Indulgence offers the best olives, olive oil, and black olive tapenade, perfect for all of the olive lovers! Want to wow your gift receiver even more? You'll have them obsessing over Sheena's Scottish Shortbread Biscuits and Co.82 S'mores Caramel Popcorn! The Ultimate Indulgence is full of gourmet goodies that will WOW any food lover in your life!
Know someone who likes keeping it classy but also snacky?
Our elegant Artisan Board is sure to wow whomever you wish to give this gourmet gift to! This unique wooden board can be custom engraved with a personal message of your choice to make it extra memorable. Not only that, but it is filled with the best shortbread biscuits, Wildly Delicious Caramelized Onion & Maple Confit, Dolce Dark Chocolate & Sponge Toffee, and many more gourmet goodies that will have everyone wanting more!
Spread Joy This Holiday Season. Stay connected and remind those closest to you how valuable every moment is with them!