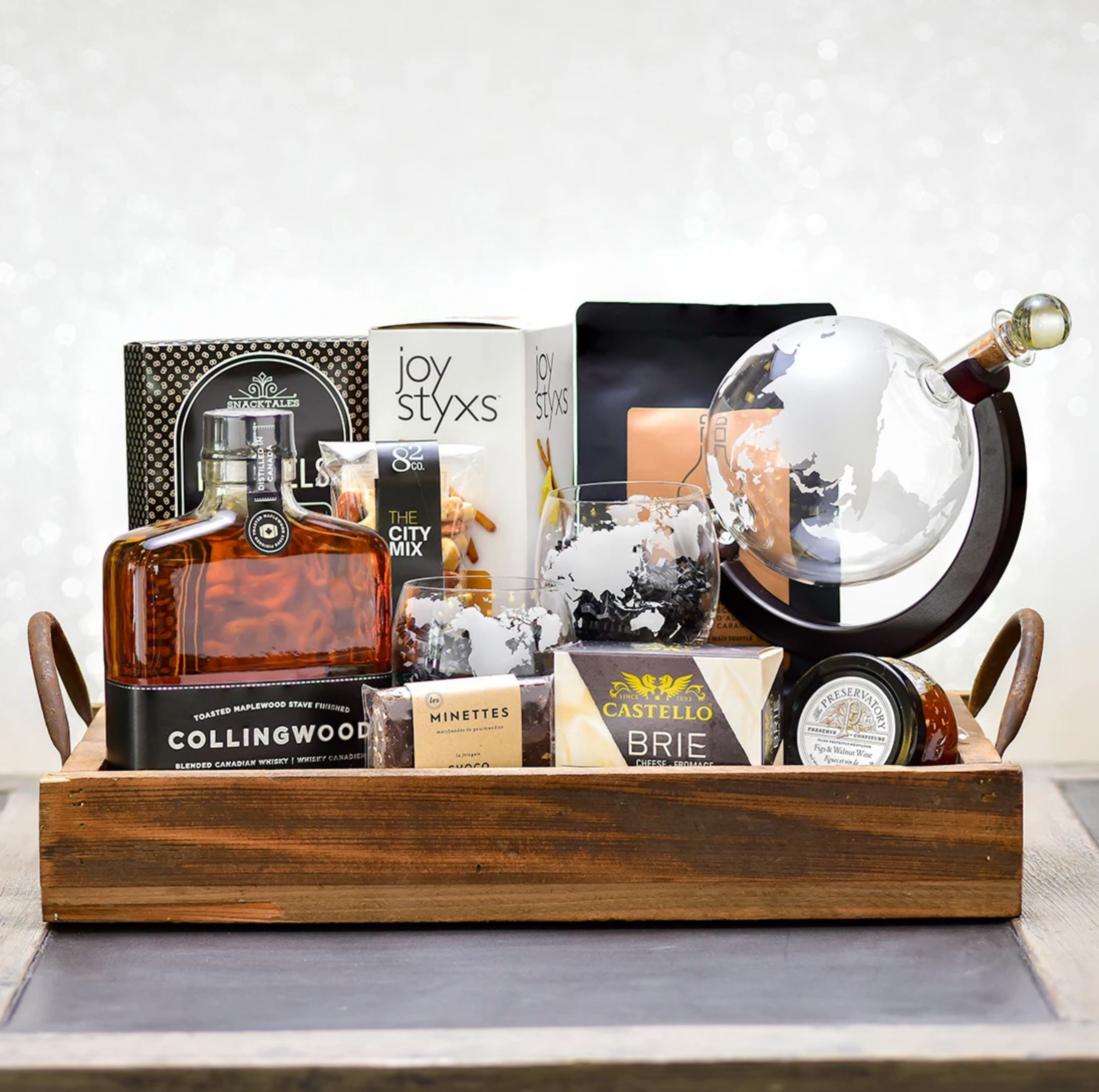 Executive Gifts That Separate You From the Crowd!
What do you buy that extra special client, or your boss? These important gifts require some thoughtful gifting that shows how much you care.
When searching for gifts, here are some ways to make the gift extra special. 
Personalization- an engraved glass, Canadian made cutting board, or crate. Add their initial, name or your company name to add a special touch to the gift.
We have some one of a kind gifts that are sure to leave a lasting impression, from our Globetrotter to our Executive Corner Deluxe, we have you covered!