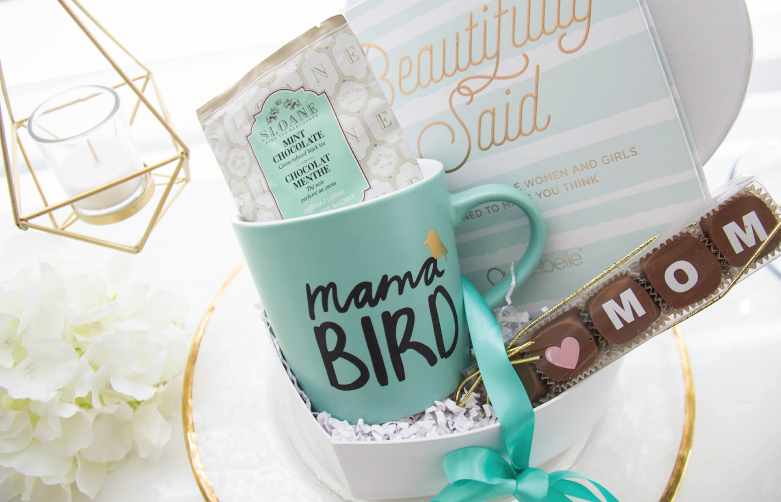 Enchanting Floral Arrangements to Surprise Your Mom This Mother's Day
Mothers are the most special people in our lives. For all their unconditional love and care, moms deserve to feel special every single day. However, Mother's Day is an ideal occasion to show your gratitude and appreciation for all that she does for you. Is there a better way to convey your feelings than offering a thoughtful gift?
Flowers are a versatile gift for special occasions. They exude purity, charm, freshness, and positive energy. Flowers also help you express your deepest emotions and sentiments. If you're still wondering what to gift your mom this Mother's Day, fresh blossoms can be a great option to surprise her.
Peter & Paul's Gifts brings you an exclusive selection of floral arrangements for Mother's Day. Let your mother know how special and beautiful she is with any of these enchanting floral gifts.
1. Spring Deluxe Hat Box
This stunning floral arrangement is one of our top picks for the occasion. It consists of white, pink, lavender and unique brown roses, mixed with white hydrangea, peonies, and others. The flowers are wonderfully presented in an attractive floral hat box.
The flowers selected for this box symbolize various emotions. The white roses stand for purity and innocence, the pink roses symbolize grace, gratitude, and admiration, and the lavender ones speak love and adoration, while the brown ones symbolize warmth, stability and friendship. Hydrangea and peonies symbolize gratitude and prosperity, respectively. The arrangement, therefore, is a complete package of the feelings you have for your mother and makes for a perfect gift on Mother's Day.
2. Tokyo Milk Floral Box
We recommend this floral box that contains beautiful spring blossoms and luxurious beauty products to gift your mom a beautiful rejuvenating experience. The beauty products include a hand crème from Tokyomilk enriched with shea butter and avocado oil and a rich hydrating moisturizer with a refreshing fragrance. They're packaged inside a flower arrangement of white and pink roses, and lavender Cymbidium orchids, among others.
3. Succulent Heart
Express your love with this amazing combination of flowers and succulent plants arranged in a heart-shaped box. The gift includes lavender and white roses, lavender Cymbidium orchids, pink peonies, and succulents.
4. Spring Hand Tied Bouquet
This is a spectacular flower bouquet that includes white roses, hydrangea, peonies, and pink Hypericum berries, complemented with green leaves to enhance its charm. This flower bouquet can be personalized with the name of your mother on a satin ribbon forming a bow.
5. Sparkle and Drama Hat Box
With captivating jewel tone flowers embellished with a metallic thread, this dramatic floral arrangement is ideal for moms who have a refined taste. Pink gerberas, Cymbidium orchids, roses, and other fascinating flowers are nestled in an eye-catching fashion in a black hat box.
Choose a floral arrangement from this list that suits your mother's personality and gift it to her on Mother's Day to make the occasion memorable. All these floral arrangements can be personalized and you can also add a greeting card and a speciality item to them. For more floral gifts, browse through the Floral Shop section on our website.