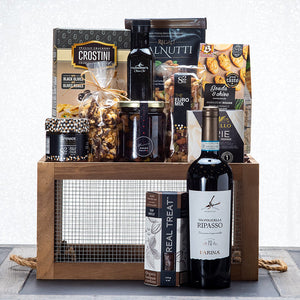 Woodford Gift Basket
I sent this as a gift to a valued colleague, they were delighted!
Excellent they loved it. Thanks
Amazing
My family really enjoyed receiving the gift. They were very impressed with the variety of products
they received !
Thanks:)
Great products that make for a terrific gift!
Real high quality products presented in a fun way. Easy to order and free delivery in my area!