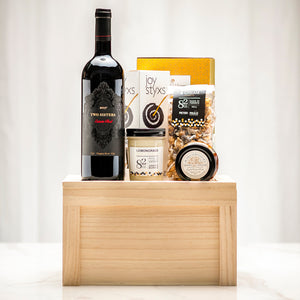 Sophisticated Sweet
It was great. However email was not sent to advise delivery.
Product was good, service was very poor
The delivery person couldn't figure out how to get into the building so they returned the package. It took two weeks to get the package to the recipient. They told me they would give me 30% off because of the delay and I never received it. Wouldn't order from here again.
Multiple Gifts
The gifts and selection was great, however found out that if you purchase multiple gifts. It will be all sent to the one address, unless you purchase one gift at a time. Would be really convenient to purchase and send to different address all on one order.
Delivered?
Hello, i arranged for a gift basket to be delivered on Dec. 22, 2020 to a lawyer , Mr. William Roberts. His office is now closed for a couple of weeks. It is very odd that he didn't acknowledge receiving this package and I cannot contact him. Can you confirm with me that his gift was delivered to him on 22 please.
Thanking you
Alison Webster