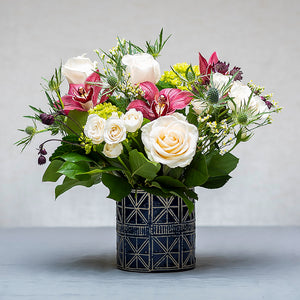 Beautiful bouquet!
Peter and Paul's is my go-to for bouquets for celebration and sympathy. Everyone always comments on their beauty, and the delivery is always fast. I've never had any issues with the half dozen bouquets I bought.
Great way to say Congratulations
The bouquet was exactly as shown and the added "bubbly" was a nice addition to mark a promotion. The quality and service was much appreciated!
french country and prosecco
my client loved it! exactly what was in the photo and even nicer in real life!
A beautiful gift to give to give and receive!!!
I truly enjoyed receiving and giving this gift! It is filled with delicious goodies and treats. Works for any occasion!