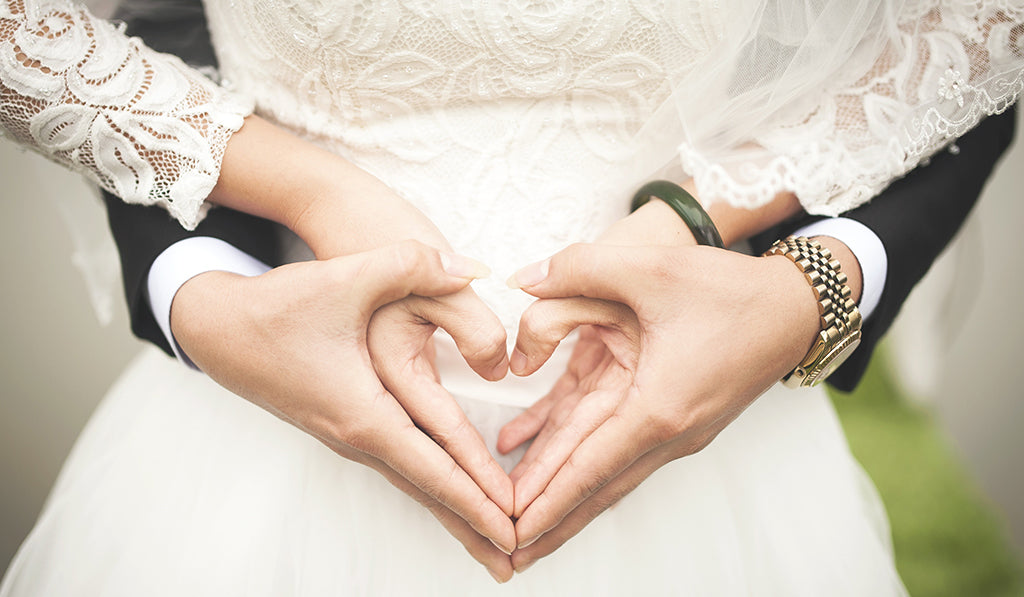 Wedding Planning Essentials: The Ultimate Checklist
Wedding planning is one of the most hectic tasks there is. From choosing the venue to sending invitations, lots of preparation is needed for it to run smoothly. To avoid any unfortunate mishaps, it's important to prepare a checklist and then work accordingly.
Our team at Peter & Paul's Gifts understand that the wedding is the most special day of a couple's life. That's why we encourage the newly engaged couples to prepare a wedding essentials checklist, so nothing is missed last minute. To get started, here's a checklist that our team has created to assist with your wedding preparations.
1. Prepare the Guest List
Many engaged couples start their wedding planning by choosing a venue. However, before choosing a venue, it's important to calculate the approximate number of guests. This way you can choose a venue that can accommodate everyone. The great part is you can then narrow down suitable venues and start to finalize your seating plan for your guests to enjoy the wedding.
2. Consider the Weather
No one wants to get married when it's rainy or when there is a winter storm outside. If you don't want the weather to spoil your special day, then check the weather forecast and check seasonal weather patterns. Look for a particular time in a month when there might be minimal rain interruption or before the cold weather starts. There is also a low season and high season when it comes to wedding planning, so pay close attention to the prices when deciding on the month.
3. Decide on the Decoration
The decoration is an important part of your wedding planning as it the backdrop to most of your wedding photographs. From your bridal bouquet to ceremony entrance, you need to focus on each and every detail. That's why choosing floral arrangements is vital as they are an integral part of the decoration. Prioritize the selection of flowers and decide in advance which type of arrangement you want at your wedding. Have a look at some of our bestsellers such as Vibrant Vitality, Divine Planter and Oh So Lovely for inspiration.
4. Stick to the Budget
Don't spend all your savings on your wedding. Fix a budget and make expenses accordingly. Divide your total budget into different sectors such as 45%-50% for wedding venue, 10-15% for food, 5% for decoration, 4% for alcohol, 1% for entertainment 1% for party favours, etc. Leave some room for last minute expenses that might pop up. This way, you'll be able to stay on budget and avoid unnecessary expenditures.
5. Decide on the Menu
Be careful when selecting food and beverages for your wedding menu. If anyone in your family is allergic to a food item, keep it off the list. Include seasonal fruits and popular cuisines so that the guests can enjoy all types of food. Apart from the cuisine you're serving to your guests, also make preparations for the alcohol. Decide on whether you want to serve cocktails, wine and/or premium alcohol. If your choice is wine, then fill up your stock with our Wine Collection and choose from a variety of great options.
Now you're ready to get your wedding planning started. Follow this checklist and add to it while you embark on your wedding planning journey. If you need assistance in choosing party favours, florals or wedding related items, get in touch with our expert team at Peter & Paul's Gifts!