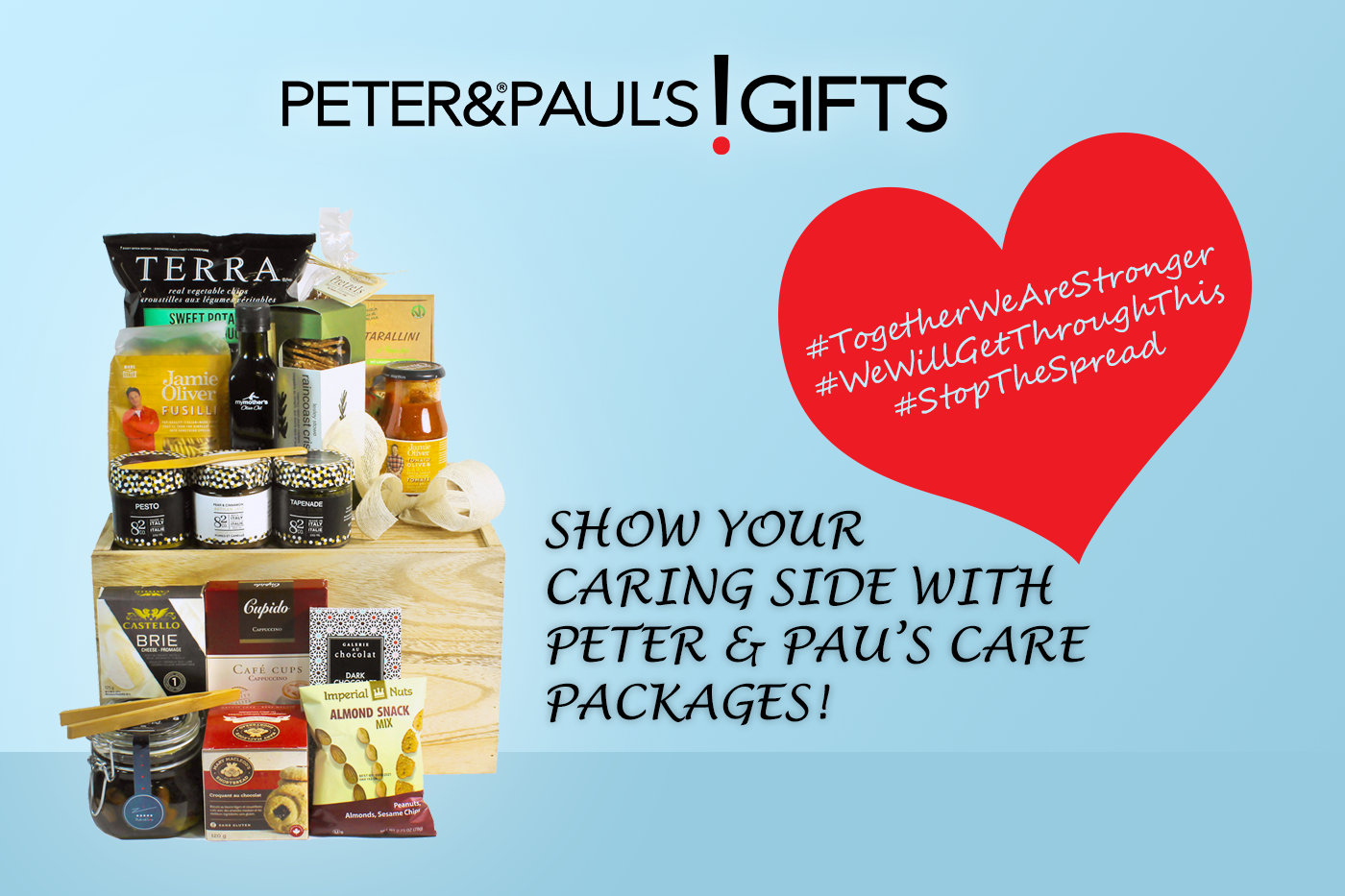 Show Your Caring Side with Peter & Paul's Gifts
In light of the rapidly evolving developments relating to COVID-19 and the social distancing measures being widely implemented, life around the world has taken a whole new landscape. Every aspect of our lives have been affected with the new rules and regulations of the lockdowns and quarantine measures, encouraging us to be isolated during the times when we need each other the most. 
As uncertain as this new normal seems to us all, there is always a positive side to things, such as the fact that we are all slowing down long enough to reflect upon everything. This may look and feel different to each of us but in some way, shape or form we are all becoming grateful of the very things we were starting to take for granted. Finding new creative ways to have fun together and enjoy each other's company even at a distance has given us a chance to remember that we not only create our own joy, but also have the power to make each other laugh and relieve some boredom in the midst of this outbreak. 
We are also learning to adapt to this new normal by switching to working remotely at our jobs, conducting virtual meetings with our coworkers and clients, and again being grateful for the technology that is connecting us all. By staying social even from this perceived distance and keeping aware of all the ways we can help ourselves and our loved ones be safe and healthy, we are conquering this unknown and growing closer and stronger together. We believe that the spirit of giving and radiating our love is always going to shine through any obstacle or situation that might make it difficult for us to do so.
Remember that at this time it is most crucial to check up on your loved ones as well those who might be feeling distant. We have every tool at our disposal to support and show our love and find creative and fun ways to relieve the boredom that can result at this time. 
We at Peter & Paul's Gifts have done our part and followed every step to make sure that our community as well as our immediate family is staying safe and healthy. To go even further we have added a new line of specialty care packages that you can send to those you would like to show your love and support to and make their time at home much more pleasant.
Show Your Caring Side by sending out one of our charming care packages now!