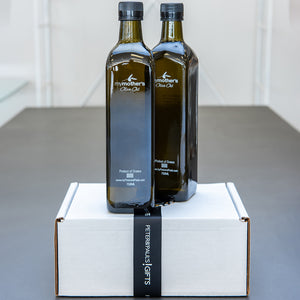 MyMother's Double Olive Oil set
I got my order, but received the wrong item.
Ordered 2 bottles of Olive Oil set & got 1 bottle of Olive Oil & a jar of Olives. Shipper should be more careful filling out the orders, it causes more delays
especially now that Holiday Season is upon us. I'am waiting for the replacement which CS promised that it is on its way. Thank you.